Half of NYC restaurants, bars may close for good due to COVID-19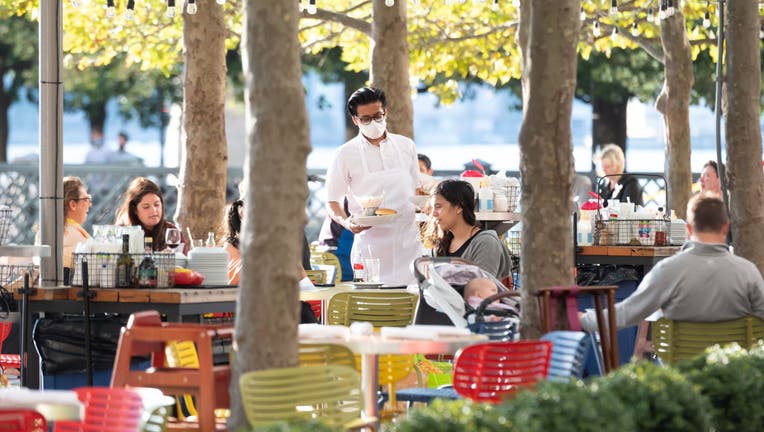 article
NEW YORK - As many as half of all New York City bars and restaurants could close forever due to the coronavirus, according to an audit by state Comptroller Thomas DiNapoli.
The report found that of the 317,800 restaurant industry jobs in 2019, only 91,000 were still around in April of this year due to the shutdown.
"New York City's bars and restaurants are the lifeblood of our neighborhoods.  The industry is challenging under the best of circumstances, and many eateries operate on tight margins," said DiNapoli. "Now they face an unprecedented upheaval that may cause many establishments to close forever."
The restaurant industry accounted for about one in 12 private-sector jobs and establishments citywide in 2019. The vast majority of the city's restaurants and bars are small businesses, and most (80 percent) have fewer than 20 employees.
In the next half-year, a third to half of all city bars and eateries could fall past the point of no return, potentially taking over 150,000 jobs with them, DiNapoli found.
A city initiative to expand outdoor dining, that will be a permanent, year-round program, helped boost employment numbers to 174,000 by August.
But restaurants will struggle to recover from the lost income over the past six months.
"New York City's restaurant industry is vital to our economy and Comptroller DiNapoli's shocking new report confirms with data the economic devastation that COVID-19 has inflicted on these vital small businesses," said Andrew Rigie, executive director of the NYC Hospitality Alliance.