Slain NJ councilwoman's mother: 'I need justice for my daughter, please'
SAYREVILLE, N.J. - Over a month after New Jersey Councilwoman Eunice Dwumfour was murdered outside of her home, her family spoke publicly for the first time.
"I need justice for my daughter because she was nice to everybody," cried her grieving mother, Mary Dwumfour. "I need justice for my daughter, please."
Dwumfour was elected to Sayreville Borough Council in 2021. The 30-year-old mom served as a part-time EMT and was director of churches for the Nigerian-based Champions Royal Assembly.
On Wednesday afternoon, her parents were joined at Sayreville Borough Hall – where their daughter served as a council member – by their pastor, lawyer, and their son-in-law. They say they have a lot more questions than answers surrounding their daughter's death.
"An awesome, dedicated, committed young lady. We were wondering who would hate Eunice because she would go to Heaven and Earth to give you everything," said Karl Badu, the family pastor.
The family claims authorities have not shared any details with them. In fact, it was the family attorney  who just recently set up a meeting with the Middlesex County Prosecutor's Office.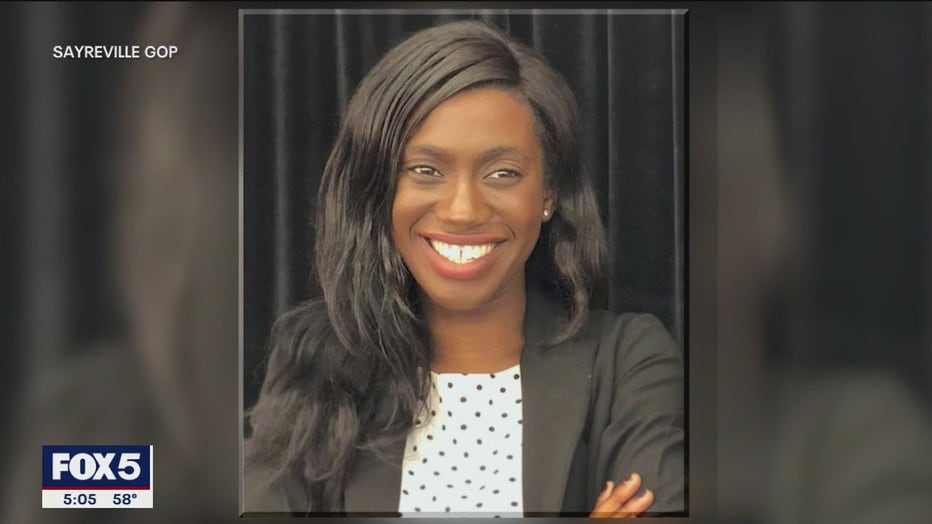 PREVIOUS: What we know: Sayreville councilwoman murdered outside her home
The day of the murder, witnesses said they saw the shooter run away, hopping a fence bordering the Garden State Parkway. But seven weeks later, no motive has been revealed and the search for who pulled that trigger continues.
"The Eunice Dwumfour investigation is ongoing," a spokesperson prosecutor's office told FOX 5 NY. "The Middlesex County Prosecutor's Office will continue to seek justice for Ms. Dwumfour in a responsible manner that balances the needs of the grieving family, and to protect the integrity of our investigation."