Controversy surrounds fake AI-generated Drake, The Weeknd song 'Heart On My Sleeve'
There's a hot, new song, an apparent collaboration between Drake and the Weeknd called "Heart on My Sleeve." 
The song went viral this weekend fetching 1.6 million likes on TikTok and 10 million views on Spotify. 
Only, it is not Drake or the Weeknd, it is an AI-generated creation by an account holder, who goes by "ghostwriter." 
While it is unclear which AI program was used to create it, music fans have taken to how good it sounds. 
It is one of several examples over the past month of artificial intelligence creating new music once thought to be impossible for a technology to formulate.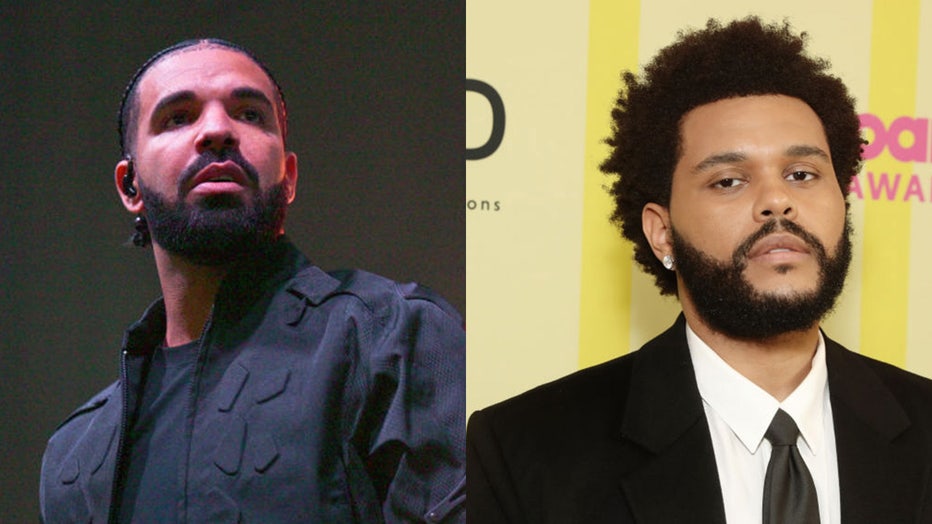 FILE - A side-by-side image of Drake (L) and The Weeknd (R). (Prince Williams/Wireimage/Todd Williamson/NBC/NBCU Photo Bank/Getty Images)
Entertainment lawyer Cassandra Spangler told FOX 5 New York that the new use of AI is generating alarm, anger and fear, amongst artists and record labels. 
"It on some level does create a little bit of an existential threat to the traditional music industry, because there is this fear that it may replace music that's created by actual human artists," Spangler said. 
A large part of the problem is that AI is developing faster than the laws that govern it. In this case, copyright law does not specifically set guidelines when it comes to generative AI, leaving a big gray area.