'He had no other choice': Charles Foehner's building super reacts to Queens shooting
QUEENS, N.Y. - FOX 5 NY's Raegan Medgie spoke with the superintendent of the building where Charles Foehner lives and got his take on the Queens shooting.
The superintendent said it was a tough situation for his tenant, Foehner.
"He was put into a difficult situation and I know he didn't want to be there," he said.
What we know about the shooting
According to police, Foehner shot and killed alleged 'would-be robber' Cody Gonzalez, 32, Wednesday around 2 a.m. along 82nd Avenue.
Police said Gonzalez approached Foehner, holding a sharp object demanding money and cigarettes, attempting to rob Foehner.
It turns out that sharp object was a pen, yet legal experts argue the shooting was justified under New York State law. 
RELATED: Man fatally shoots robbery suspect in Queens: NYPD
Police said the confrontation escalated and Foehner pulled out a gun and shot Gonzalez.
Charles Foehner is facing 25 charges in the deadly shooting of a would-be robber.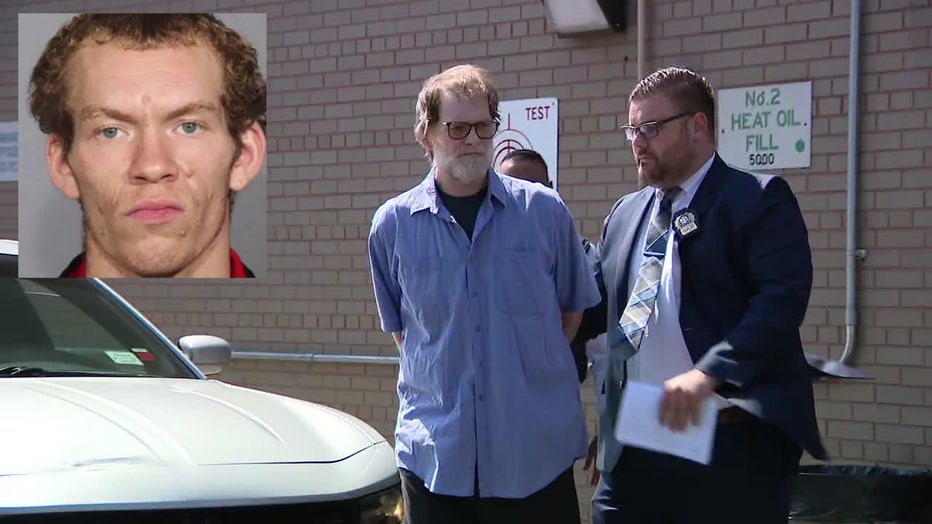 He called 911 and waited at the scene. Gonzalez was taken to a hospital, where he was pronounced dead.
Foehner appeared in court following his arrest, facing multiple criminal gun charges. 
He will go before a new judge Friday for arraignment.
RELATED: Man facing 25 charges in deadly shooting of would-be robber
Building superintendent reacts 
He said Foehner didn't want to be involved in this.
"He didn't want any problems. He was just trying to go inside, just trying to go back to his house and relax it. It's a hard situation because anyone with that same predicament could say they wouldn't have done what he did or they would have said, you know, a different option, but you never know until you're there. And he was backed into a corner. He had no other choice. He waited until the last possible second to do anything. And I just feel like that that should count for something. He wasn't trying to harm anyone. He was just trying to go about his day," he said. 
FOX 5 NY's Raegan Medgie learned the surveillance footage shows:
Shooter walking toward parking garage.
Would-be robber follows him.
Both have a discussion.
Shooter backs up, eventually shows handgun.
Robber pulls out object and starts lunging at shooter.
Both men go off-camera, when police said the shooting took place.
The superintendent weighed in on the matter.
He also said he saw the robber lunge a couple of times too and that was the moment he was shot at point-blank range.
"He could have ended it a lot sooner than that. And he showed amazing restraint there because anyone else probably would have done it sooner," he said.
Foehner's superintendent says Charlie is a good guy.
"Very, very upbeat, very to himself, not looking for trouble, Just wants to go. Just his peace. That's all he wants. See him all the time walking his dog. We talk a lot. It's a good guy. And he's in a terrible situation right now, and I wish him the best. I really do. I wish he comes home. I hope he doesn't face too many consequences for this because he had no other option," he said.