Man, 65, facing 25 charges in Queens deadly shooting of would-be robber
QUEENS - Charges have been filed against a 65-year-old man who the NYPD said shot and killed a would-be robber in Queens.
According to police, Charles Foehner has been charged with 25 counts of criminal possession of a weapon.
What does surveillance footage show?
Police declined to publicly release surveillance footage of the incident, but FOX 5 NY's Raegan Medgie has learned it shows:
Shooter walking toward parking garage.
Would-be robber follows him.
Both have a discussion.
Shooter backs up, eventually shows handgun.
Robber pulls out object and starts lunging at shooter.
Both men go off-camera, when police said the shooting took place.
What we know about the shooting
It happened Wednesday around 2 a.m. in front of 123-35 82nd Ave. in the Kew Gardens section.
RELATED: Man, 65, fatally shoots robbery suspect in Queens: NYPD
According to police, Foehner was approached by 32-year-old Cody Gonzalez, who displayed a sharp object, which turned out to be a pen, and allegedly demanded money and cigarettes from Foehner.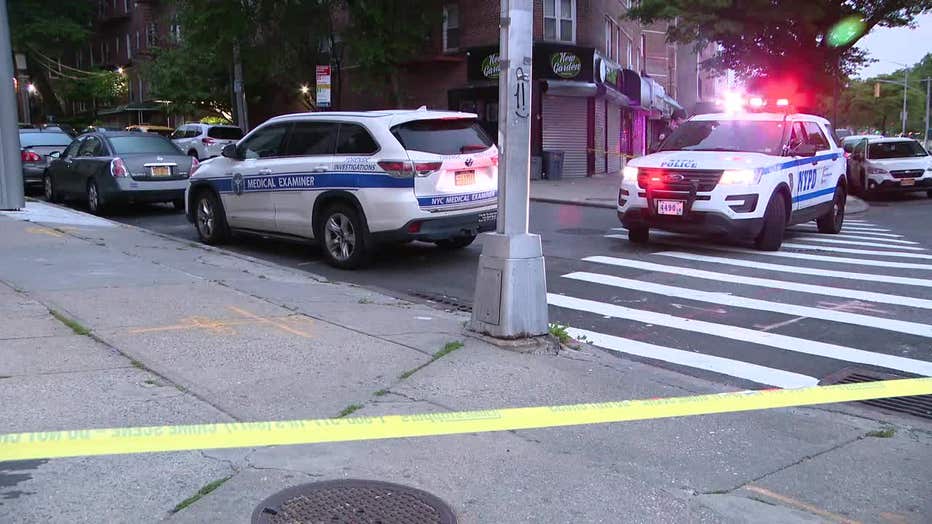 The shooting happened Wednesday around 2 a.m. in the Kew Gardens section of Queens.
Police say the confrontation escalated and Foehner pulled out a gun and shot the suspect.
He called 911 and waited at the scene. The suspect was taken to a hospital, where he was pronounced dead.
Who was the would-be robber? Who is Charles Foehner?
Foehner was taken into police custody, where he remains, to be questioned. 
He has no arrest record and police said he does not appear to have been affiliated currently or previously with any law enforcement.
Following the shooting, a search of Foehner's home by the NYPD led to the discovery of several illegal firearms. 
The judge in the case, Judge Marty Lentz, has recused herself, saying her prior knowledge of the case would violate Foehner's rights. 
Cody Gonzalez had a criminal history, with nearly a dozen arrests for crimes including robbery, burglary, and drugs, police said.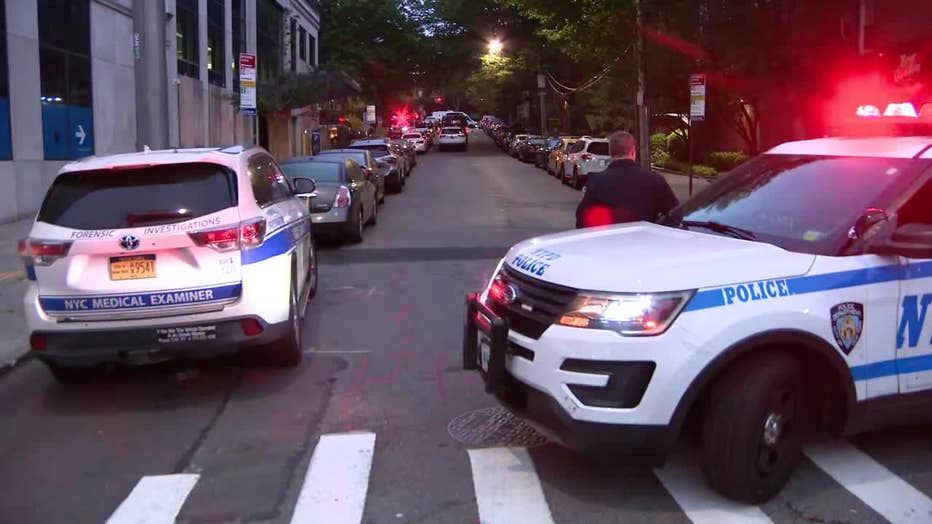 Police said the suspect has a criminal history.
The two were not believed to have known each other.
According to reports, Foehner has a weapons permit, but it allegedly does not cover the gun used in the shooting.