Brooklyn subway shooting: New video evidence released against Frank James
NEW YORK - The government has release new video evidence from inside the train car on the day of last April's Brooklyn subway shooting that wounded 10 passengers in a rush-hour attack that shocked New York City.
The series of videos and new documents just released is part of the federal prosecutors' case against admitted shooter Frank James.
In one video, passengers can be heard helping each other in the midst of the chaos that ensued in last April's subway shooting in Sunset Park.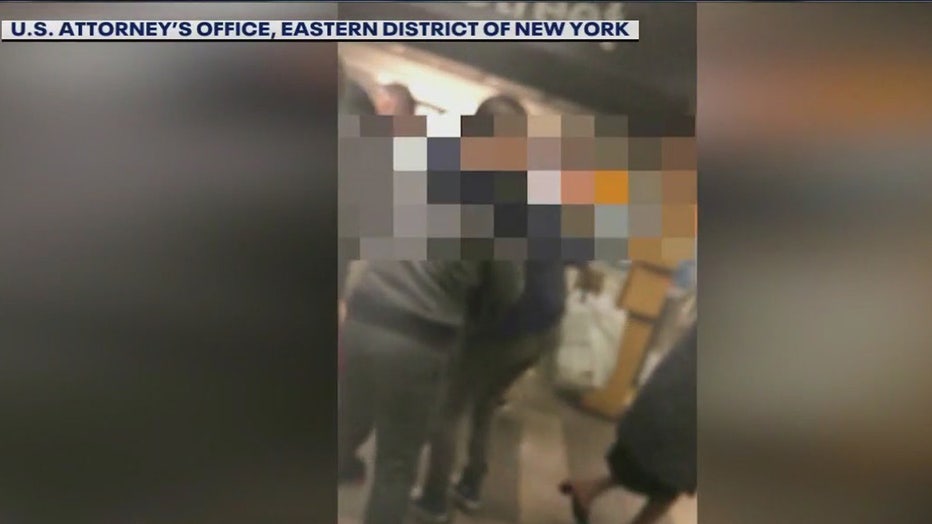 Passengers spill out onto the platform following the shooting. (US Attorney's Office, Eastern District of New York)
In another video, a victim used his phone to record the bloody scene inside the 'N' train subway car immediately after James stopped shooting and before the train doors opened. The video continues as the train pulls into the station and the passengers spill out onto the platform. 
James admits to setting off a smoke bomb as the train pulled into the Sunset Park station then opening fire on unsuspecting commuters. Nearly two dozen people were injured and James fled the scene.
A 30 hour manhunt ended after a student photographer called in a tip to the NYPD. James also called the police to turn himself in.
Prosecutors also released a video of the hours long interview James had with law enforcement at the NYPD's 9th Precinct in lower Manhattan shortly after his arrest.
"I don't know anything about any explosives or any of the rest of that crap. This is something that they are accusing me of that, like I said, once I seek legal advice we can talk about all these issues we talk about them. Guns, explosives and whatever else it may be," James said in the interview.
Investigators also released the evidence reports of a search of the black suitcase they say James was carrying as well as his Philadelphia home address.  They found 13 nine-millimeter rounds, smoke cannisters, and an empty rifle magazine.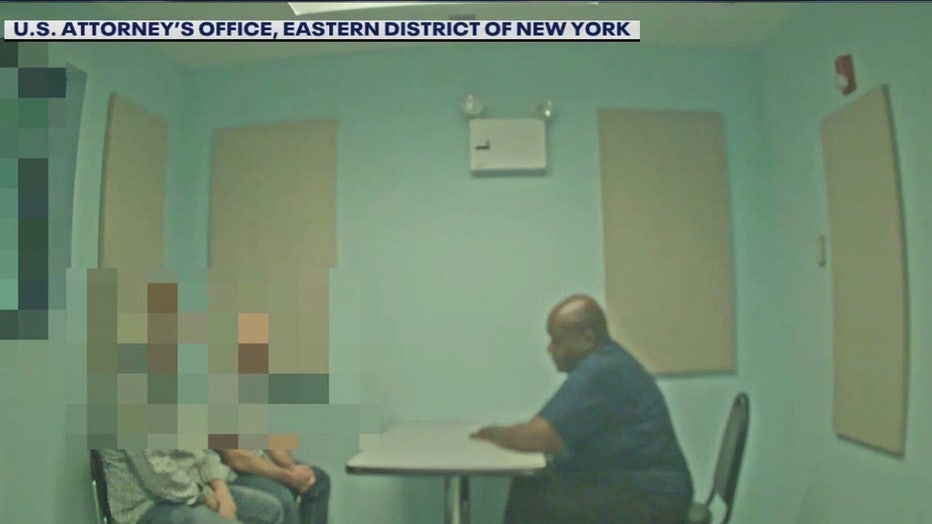 Frank James being questioned by law enforcement shortly after his arrest. (US Attorney's Office, Eastern District of New York)
James pleaded guilty Tuesday to federal terrorism charges in the attack.
James, who had posted online that he was the "Prophet of Doom," appeared in Brooklyn federal court and admitted pulling the trigger on the Manhattan-bound train as it moved between stations on April 12.
James, 63, had previously vowed to fight the charges.
RELATED: Prosecutors seeking long prison term for accused NYC subway gunman
James pleaded guilty to all 11 counts in his indictment, including 10 counts of committing a terrorist attack against a mass transit system — one for each wounded passenger.
He didn't have a plea agreement, and prosecutors are seeking to put him in prison for decades.
According to prosecutors, James set off a pair of smoke grenades and fired a barrage of random shots inside the train, bloodying passengers as it moved between stations in Brooklyn's Sunset Park neighborhood.
Dressed as a maintenance worker, James then fled in the haze and confusion, setting off a 30-hour citywide manhunt that ended when he called the police on himself.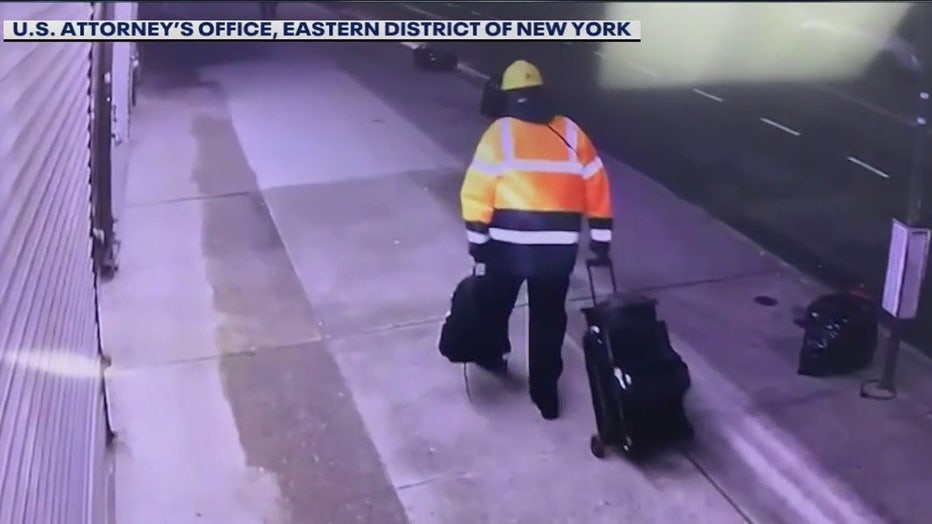 Frank James dressed as a maintenance worker (US Attorney's Office, Eastern District of New York)
Before the shooting, James, who is Black, posted dozens of videos online in which he ranted about race, violence and his struggles with mental illness, sometimes adopting the moniker "Prophet of Doom."
He decried the treatment of Black people and talked about how he was so frustrated, "I should have gotten a gun and just started shooting." In one video, he appeared to be in a packed New York City subway car, raising his finger to point out passengers one by one.
James' lawyers informed the judge on Dec. 21 that he wanted to plead guilty, an about-face from his earlier vow to fight the charges at trial. James has been jailed since the shooting in a federal lockup just blocks from where the attack took place.
In a jailhouse interview with The Associated Press in August, James spoke about his lifelong struggle with mental health and the notoriety he gained at the Metropolitan Detention Center in Brooklyn, where he befriended the disgraced R&B star R Kelly.
"It's going to be a long case," a sanguine and bespectacled James told the AP. "People don't have enough information yet to judge me."
"All in all I'm a good person at heart," he added. "I've never hurt anybody."
But prosecutors say James planned the shooting for years and terrified all of New York City with an attack that upended the ritual of the morning commute and endangered dozens of lives.
James was arrested in Manhattan a day after the shooting after calling a police tip line to say where he was. Police were already searching in the area where James was located after a sharp-eyed high school photography student called in a tip about a man, believed to be the suspect, sitting on a bench with a duffel bag.
Prosecutors said a trove of evidence connected James to the attack. His bank card, cellphone and a key to a van he had rented were found at the shooting scene. Officers also found the handgun they said was used in the shooting; tracing records show James purchased the gun from a licensed gun dealer in Ohio in 2011.
In court papers, prosecutors suggested James had the means to carry out more attacks, noting that he had ammunition and other gun-related items in a Philadelphia storage unit. The New York City native had been living in Milwaukee and Philadelphia prior to the shooting.
__
The Associated Press contributed to this report.