Brooklyn subway rider stabbed with ice pick in unprovoked attack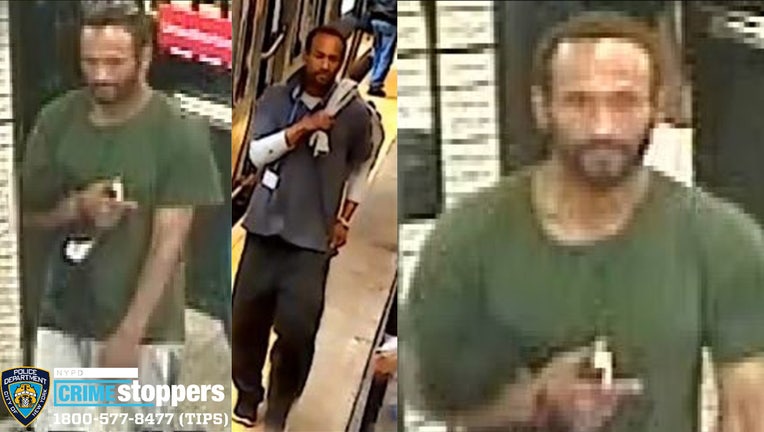 article
BROOKLYN - The NYPD has released additional images of a man accused of stabbing a subway rider with an ice pick in an apparent unprovoked attack in Brooklyn.
It happened Wednesday, April 19 around 4:15 a.m. in the Cypress Hills section.
According to police, the individual approached a 38-year-old man and a 43-year-old man, who were both standing on the northbound "J" train platform at the Crescent Street train station.
RELATED: Suspect stabs subway rider with ice pick in unprovoked attack: NYPD
Unprovoked, police said the individual stabbed the 38-year-old man in the stomach with an ice pick. 
The man allegedly followed both victims with the ice pick before fleeing on a northbound "J" train. 
The 38-year-old went to Interfaith Medical Center, where he was treated for injuries in stable condition. The 43-year-old was uninjured. 
The individual is described as a man around 35-years-old, with a dark complexion, approximately 6' tall, and approximately 180 pounds. He was last seen wearing a gray-hooded sweatshirt, gray sweatpants and black sneakers. He was last seen carrying a white knapsack. 
Anyone with information is asked to call the NYPD's Crime Stoppers Hotline at 1-800-577-TIPS (8477).