Man kicked, punched during violent NYC subway gunpoint robbery
NEW YORK - The NYPD is searching for two suspects they said violently attacked and robbed a man at gunpoint inside a Bronx subway station.
It happened Sunday, Feb. 26 around 3:45 a.m. inside the Morrison Avenue-Soundview subway station.
According to police, a man approached a 27-year-old man inside the station and asked for money.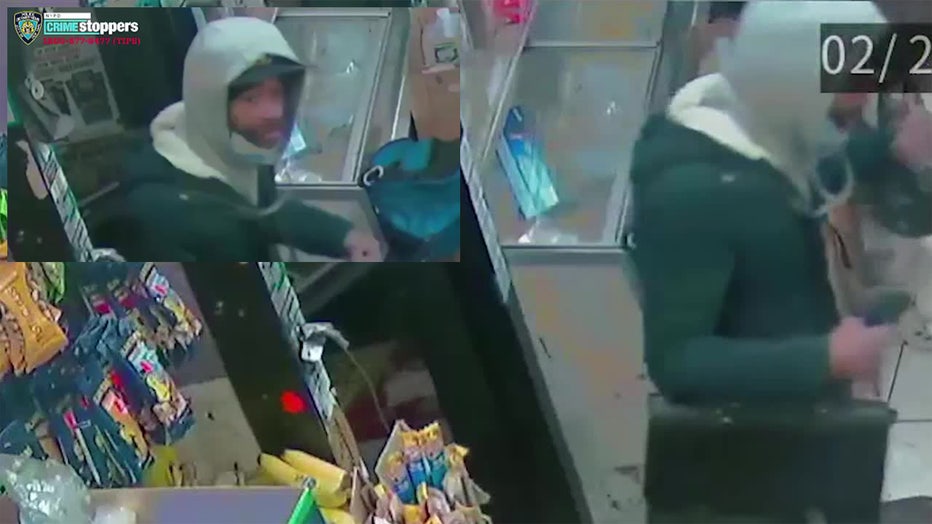 One of the suspects was captured on surveillance video. (NYPD)
When the victim said he didn't have any, the suspect followed him to the southbound #6 train platform and threw him to the ground, while kicking and punching him in the face and body, police said.
A second man approached and pointed a gun against the victim's head, removing his wallet from his pants pocket, police said.
Both suspects fled in an unknown direction.
Anyone with information is asked to call the NYPD's Crime Stoppers Hotline at 1-800-577-TIPS (8477).
Despite the MTA's expanded initiatives to keep subways safe, there have still been a number of transit crimes.
A homeless man was arrested last month for shoving a 66-year-old man onto the subway tracks.  
Police said 44-year-old Corey Walcott was arrested and charged with assault.
According to police, the victim was at the President Street station in Crown Heights when Walcott allegedly pushed him onto the tracks in a seemingly unprovoked attack.
RELATED: MTA worker sprayed with 'unknown substance' in Brooklyn subway
The victim was hospitalized in stable condition after the attack.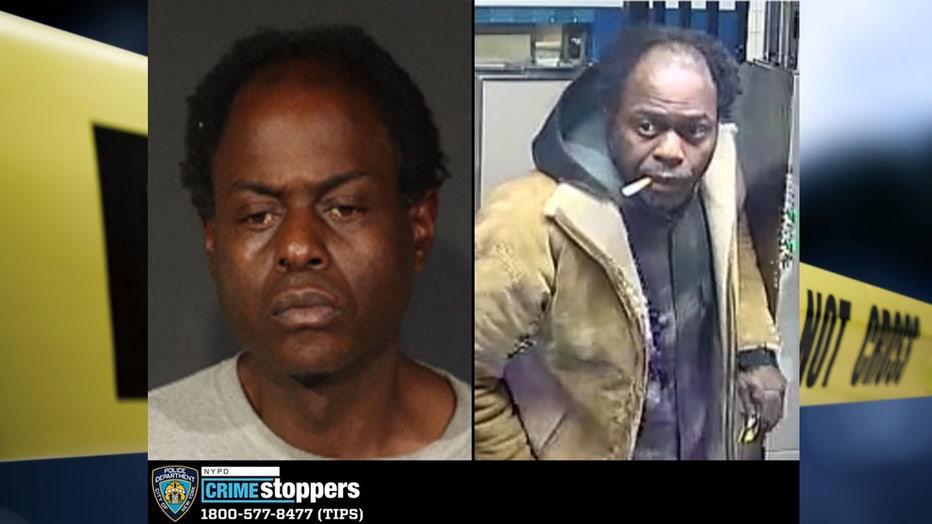 The NYPD has arrested a suspect after a 66-year-old man was shoved onto the subway tracks in Brooklyn. 
"Our subways are in a state of emergency. I've been saying this, I've been to all these crime scenes, and we're fed up," said Charlton D'Souza, the president of Passengers United. 
Ridership is still down in the city as many riders are reluctant to take public transit given the concern for safety.