Homeless man arrested for shoving 66-year-old man onto subway tracks: NYPD
NEW YORK - A homeless man has been arrested for allegedly shoving an elderly man onto the subway tracks in Brooklyn on Sunday afternoon. 
Police say 44-year-old Corey Walcott was arrested Tuesday and has been charged with assault.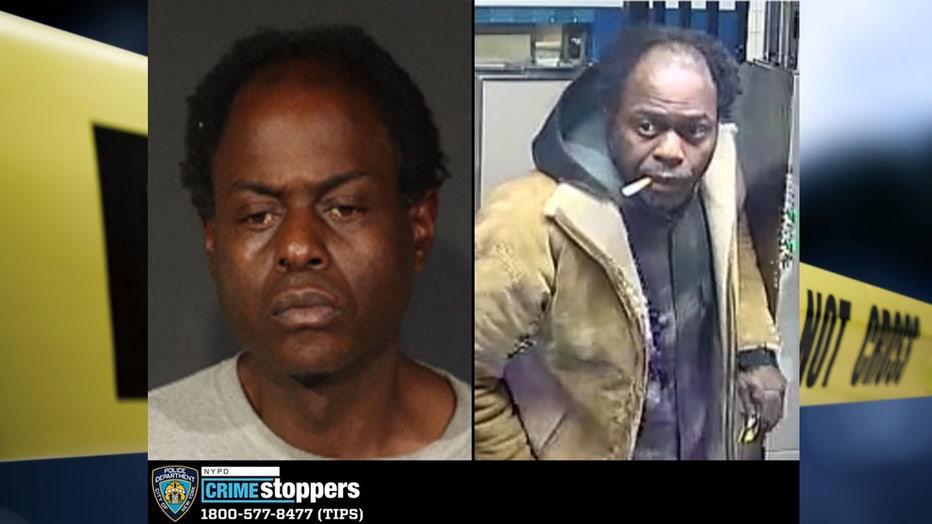 The NYPD has arrested a suspect after a 66-year-old man was shoved onto the subway tracks in Brooklyn. 
According to the NYPD, the victim, a 66-year-old man, was at the President Street station in Crown Heights when the Walcott allegedly pushed him onto the tracks in a seemingly unprovoked attack.
RELATED: 66-year-old man shoved onto subway tracks in Brooklyn
The victim was hospitalized in stable condition after the attack. 
Crime in the subway system has been a major concern for Mayor Eric Adams' administration since he was elected into office. 
Late last year, the MTA admitted that it was still struggling to make the trains safer. 
"As long as we have these laws right now where criminals can just get out when they rob someone, you can put all the police you want out there it's still not going to change anything," said Charlton D'Souza, the president of Passengers United. "Our subways are in a state of emergency. I've been saying this, I've been to all these crime scenes, and we're fed up."