Alligator found in NYC park with swallowed bathtub stopper dies, zoo says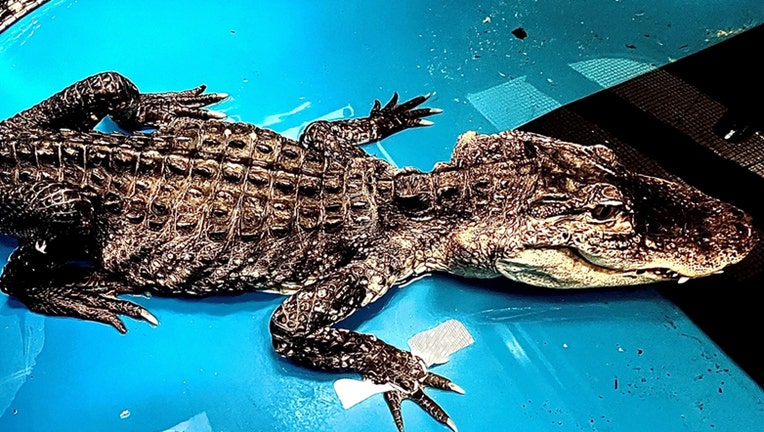 article
BRONX, N.Y. - A nearly 5-foot alligator that was found earlier this year in a Brooklyn-area lake with a bathtub stopper in its digestive system has died, zoo officials said. 
The female alligator was found on Feb. 19 in Prospect Park Lake in 37-degree Fahrenheit temperature water. The animal was taken to the Bronx Zoo, which discovered that she had ingested a 4-inch wide bathtub stopper. 
The animal was suffering from chronic and severe weight loss, extreme anemia, and infections in her intestine and skin, according to zoo staff. She also had a chronic ulcer of her stomach caused by the rubber stopper. 
Despite extensive medical treatment, the Bronx Zoo said the alligator ultimately died on Sunday, April 16. 
"Despite the intensive care, the alligator was so emaciated, debilitated, and anemic, her immune system was not as strong as it needed to be, and she succumbed to those infections," the zoo said in a statement on Friday.
It is illegal to have an alligator in New York, but officials have said people often buy young alligators and then abandon them as they mature.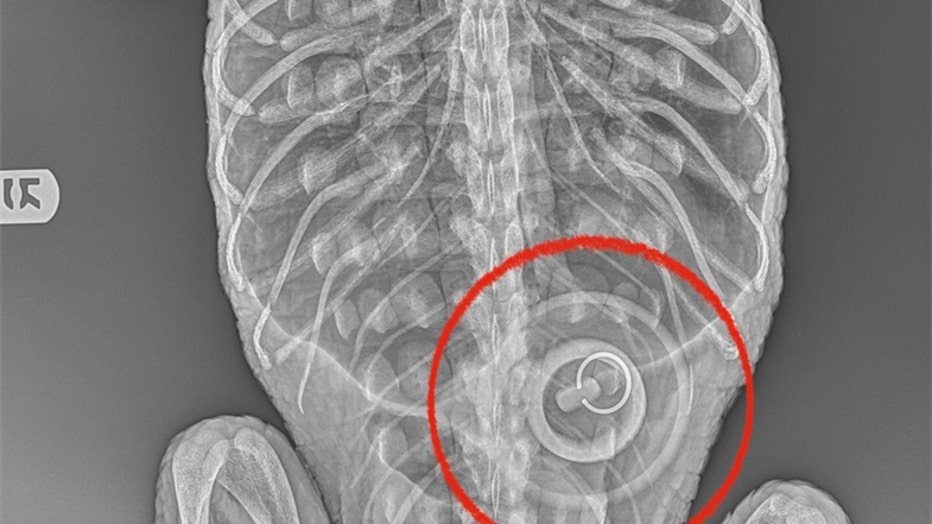 The alligator found in Brooklyn's Prospect Park Lake had swallowed a bathtub stopper. (Credit: Bronx Zoo)
Zoo officials called it "a tragic case of animal abuse."
"Alligators and other wild animals do not belong in the pet trade or in people's homes," the Bronx Zoo said. "This alligator suffered and died because its owner decided to dump her in a frigid lake, in an extremely debilitated state rather than provide her with the veterinary care that could have saved her. Wild animals are not pets."