Outraged NJ community attends school board meeting after teen suicide
NEW JERSEY - This story contains details that are disturbing. If you or someone you know is having thoughts of suicide, please contact the National Suicide Prevention Lifeline at 988.
A high school in Bayville, New Jersey held a meeting Thursday night, the first school board meeting since 14-year-old student Adriana Kuch took her own life after her family said she was bullied to death.
Concerned parents, students and others were able to express their thoughts and concerns.
Echo McNichols, a student at Central Regional High School, stood in front of the packed crowd, including the school board, describing the bulling she suffered.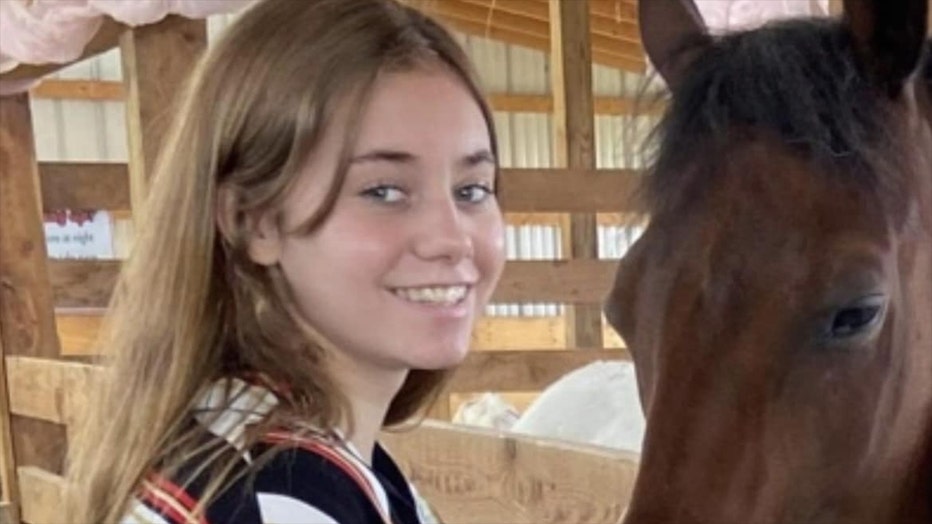 Adriana Kuch is seen in a photo from Facebook.
"They told me that I was ugly and fat and that I should kill myself," McNichols said.
The teen said the administrators did nothing.
RELATED: NJ superintendent resigns following student's death by suicide
"My mom called the police and went to the school, and they told us that there wasn't much that they could do for us," McNichols said.
Former students also came forward, saying they too were bullied on school grounds. Outraged parents demanded answers.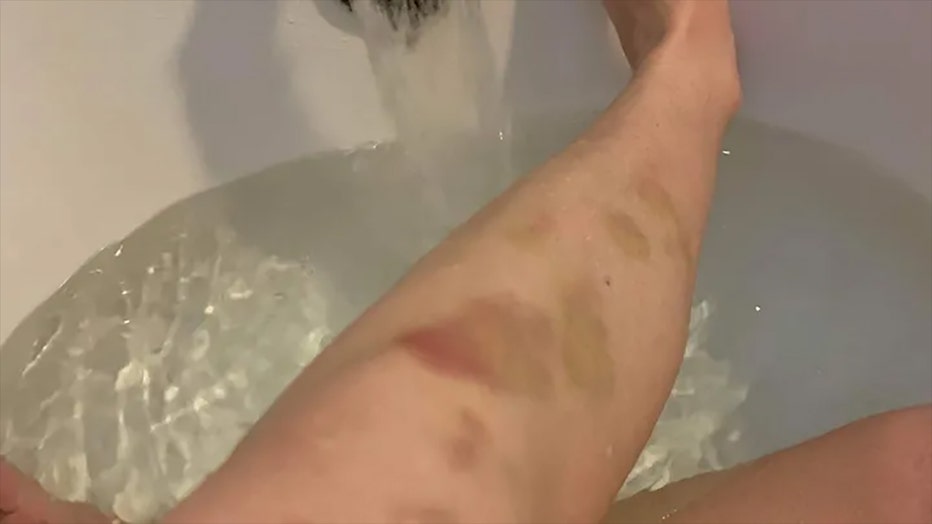 Adriana's Kuch's bruised legs after she was bullied at the local high school. (Michael Kuch)
"Hearing what happened to Adriana was absolutely disgusting, and you all should be ashamed of yourselves for being board members," one attendee said.
Prior to the meeting, acting Superintendent Dr. Douglas Corbett addressed the media. While he did not talk about what happened with Adriana, citing its under investigation, he laid out what is being done to prevent another tragedy.
"Retaining an outside party to examine our policies and our response to crisis. Reviewing our district's policies, cellphone policies specific," Corbett said.
The meeting comes after four students were recently charged following the recorded attack against Kuch in the hallway of her school spread on social media in the days before her family said she took her own life.
The girls have been charged with aggravated assault and harassment.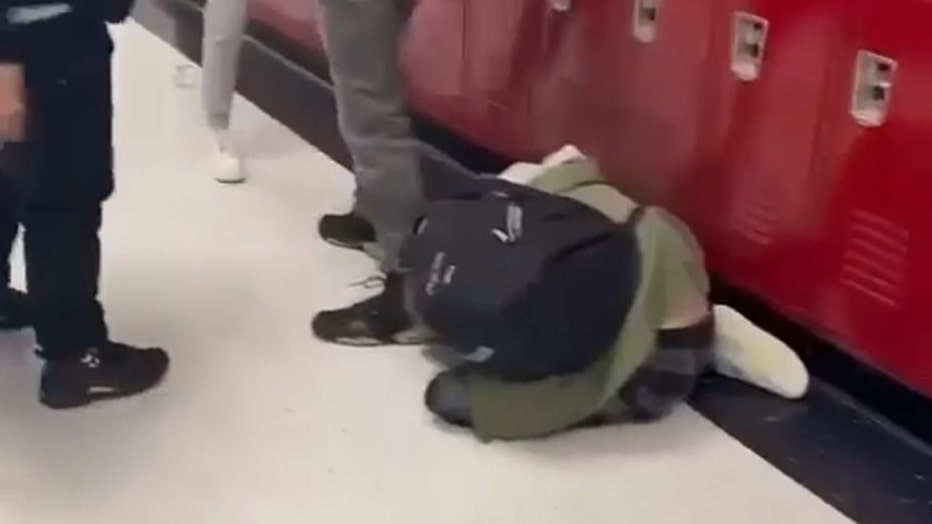 Adriana Kuch is seen on the floor of the school hallway after the attack.
The family of Adriana found her body on Feb. 3, two days after her beating beside school lockers at the school, her father, Michael Kuch, has said.
Michael was shocked after hearing about the bullying incident. He told Fox News Digital he took his 14-year-old teen to the local police station to file a report about the incident.
Get breaking news alerts in the free FOX5NY News app!  |  Sign up for FOX 5 email newsletters
The video showed Adriana and a friend walking down the hallway when a girl walked up and started hitting her in the face with a water bottle. 
She fell to the ground and was repeatedly kicked and punched by students. Cheering was heard from the student who took the video. Two school workers eventually stopped the attack. 
She received care from the school nurse after the attack left her with severe bruising on her legs and face. Her father posted images from the video to his Facebook page.
"These 4 girls planned and executed an attack. If you watch the videos I have, they are laughing while talking about what they are going to do at the start of the video," Michael said.
The teen faced months of bullying from classmates at the school, according to her father.
"I do know why it happened. It happened because these two haven't liked each other for a couple years, and she had been threatening my daughter online," he stated.
An obituary for Adriana said she was born in Toledo, Ohio but had lived in several places because her father was in the Army. They moved to Bayville seven years ago. She was a freshman at the school.
"She adored all animals, she helped children with special needs, she loved jogging with her brothers and was a true nature lover. Adriana also enjoyed her walks in the woods, skateboarding, riding dune buggies and dirt bikes."
A GoFundMe was set up to help the family with funeral expenses.
If you or a loved one is feeling distressed, call the National Suicide Prevention Lifeline. The crisis center provides free and confidential emotional support 24 hours a day, 7 days a week to civilians and veterans. Call the National Suicide Prevention Lifeline at 1-800-273-8255. Or text HOME to 741-741 (Crisis Text Line).

CLICK HERE for the warning signs and risk factors of suicide. Call 1-800-273-TALK for free and confidential emotional support.
The Associated Press contributed to this report.