Experience the magic of Ellen's Stardust Diner in Times Square
NEW YORK CITY - Ellen's Stardust Diner is still currently a top to-do item for tourists and locals alike for more than three and a half decades. 
The diner has been a Times Square institution since 1987 for its world-famous singing wait staff ("Stardusters"), which are still wowing patrons with riffs and runs.
The 1950s-themed diner came to be thanks to owner Ellen Hart Sturm. "I thought this could be a very good idea for Manhattan. So, I opened up about 37 years ago, and we've been here ever since," she said.
Did you know? 
Ellen was crowned "Miss. Subways" in Spring of 1959 while she was a student at Jamaica High School.
She routinely sang the national anthem at the New York Rangers and Knicks games.
Ellen married Irving Sturm, and together they ran a café across from City Hall for 32 years.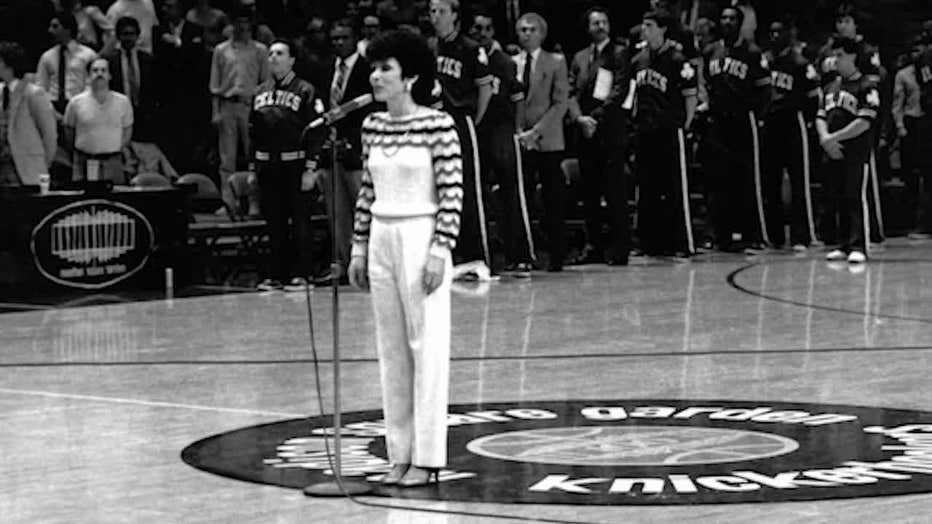 Ellen seen singing the national anthem at the Knicks game.
Ellen took FOX 5 NY's Briella Tommassetti on a tour of the restaurant. "I was a senior in high school living in Queens, sent my picture in because I wanted to be in show business," said Sturm. 
Ellen even has her own fan base. She talked to customers who traveled near and far to come to the diner.
Katie Girard from Ontario, Canada came to New York City with the Make-A-Wish foundation and may be the biggest "Ellen's enthusiast" of them all. 
"I heard of it from my friends, and they said, 'You must go to this restaurant, like it's to die for… a must-see thing to do in New York, so we're really excited," said Girard.
Not only is Ellen's Stardust known for the stardusters, but many tourists come to taste the food.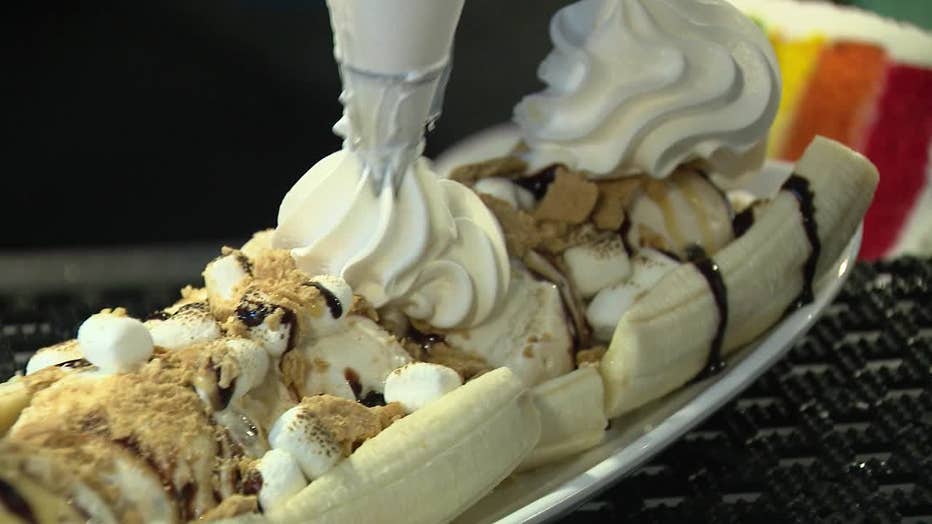 A glimpse of one of Ellen's Stardust Diner's many desserts.
For the stardusters, it's a win-win scenario to be surrounded by tasty food and show off their talent.
"It gives me the opportunity to test out new material. I get to be in front of an audience every single day," said Alexis Reise Brodmann.
The diner holds auditions several times a year— and opens the door, for many, to even larger opportunities.
Former "starduster" Marla Mindelle went on to play Celine Dion in the off-broadway production of "Titanique."
"There are agents in the building and all around," said Mindelle.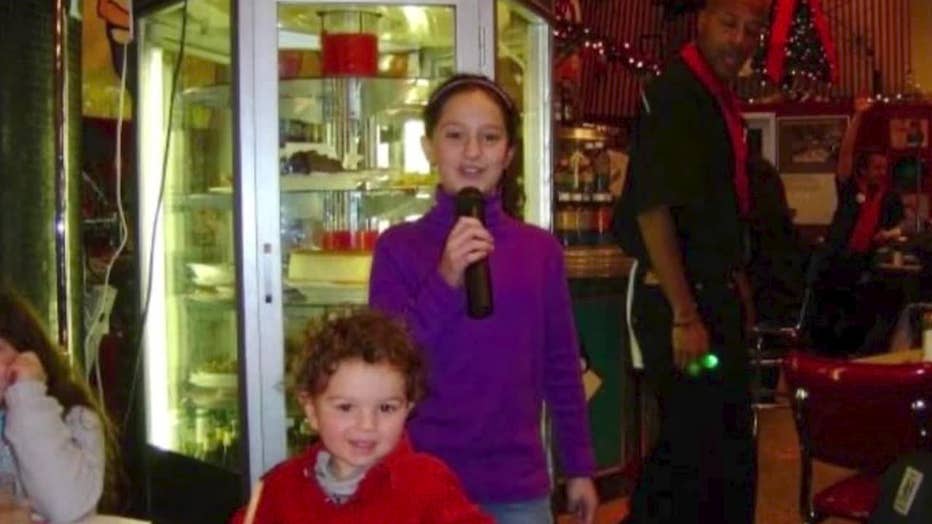 FOX 5 NY's Briella Tommassetti is not only a reporter, but a singer. She performed "Happy Birthday" at Ellen's Stardust back in 2005 and Ellen gave her a second shot to re-create that moment. 
Ellen let FOX 5 in on what's next for her: 
Make sure to leave room for breakfast, lunch, dinner and dessert before heading down to Ellen's.
Ellen's Stardust Diner is open daily from 7 a.m. until midnight.