National Hurricane Center tracking rare January disturbance in Atlantic
A system moving through the Atlantic Ocean far off the coast of the Northeast U.S. on Monday has gotten the attention of forecasters.
According to the National Hurricane Center, the system has been designated Invest 90L and was located about 300 mph north of Bermuda. It had storm-force winds of nearly 60 mph as of Monday afternoon.
The term "invest" is a naming convention used by the NHC to identify areas meteorologists are investigating for possible tropical development.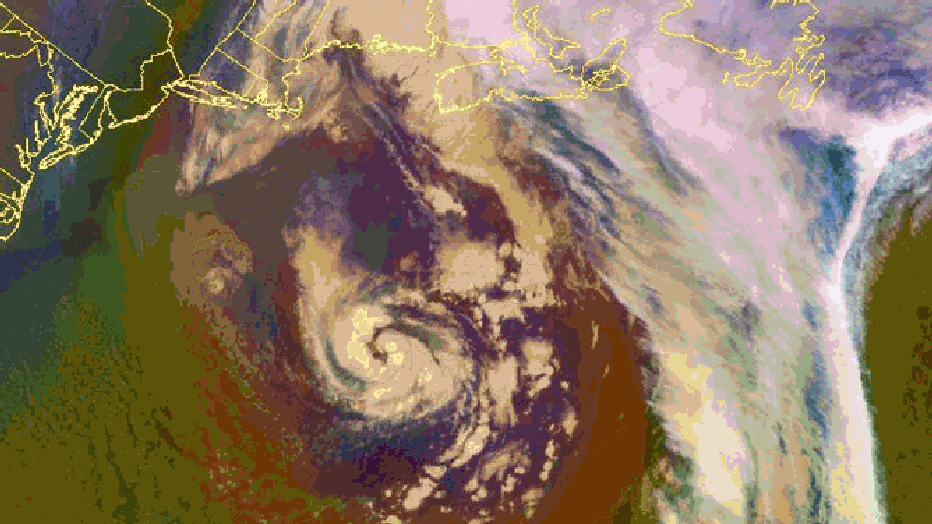 Invest 90L spins through the Atlantic Ocean on Jan. 16, 2023. (NOAA)
Meteorologists at the NHC said the low is not tropical in nature and is headed into much cooler waters, making tropical development highly unlikely. However, warnings are in effect for the area of the Atlantic where the storm is located. Seas of nearly 20 feet are possible.
WHERE TROPICAL STORMS AND HURRICANES TYPICALLY OCCUR DURING EACH MONTH OF ATLANTIC HURRICANE SEASON
"This is the same system that is bringing ice and snow to parts of Maine today," said FOX Forecast Center senior meteorologist Jordan Overton.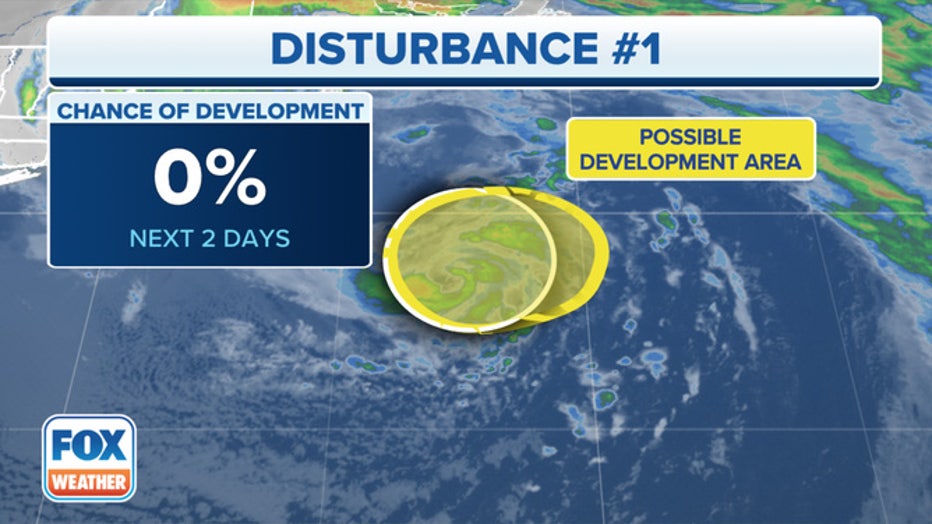 While the Atlantic hurricane season runs from May to November, tropical systems have historically developed every month of the year. 
January hurricanes are exceedingly rare, with only three on record. The last hurricane to develop during the first month of the year was Hurricane Alex in 2016. Hurricane Alice in 1954 originally developed at the end of December of the previous year but was still spinning into early January. The first January hurricane on record happened during the first six days of 1938. That storm was not named.