1 dead in Yonkers apartment building fire; dozens of firefighters injured
NEW YORK - A massive fire at an apartment building in Yonkers, New York left one person dead, dozens of families displaced, and multiple firefighters injured, officials said.
The fire broke out Wednesday shortly before 1 a.m. at the 6-story Mona Lisa Luxury Cooperative Residence.
According to officials, the fire started on the first floor and made its way up. Flames were seen shooting from the roof, which has since collapsed.
Over 100 firefighters from the city and the surrounding area were called in to help fight the flames.
The building housed around 95 families. Around seven people had to be rescued.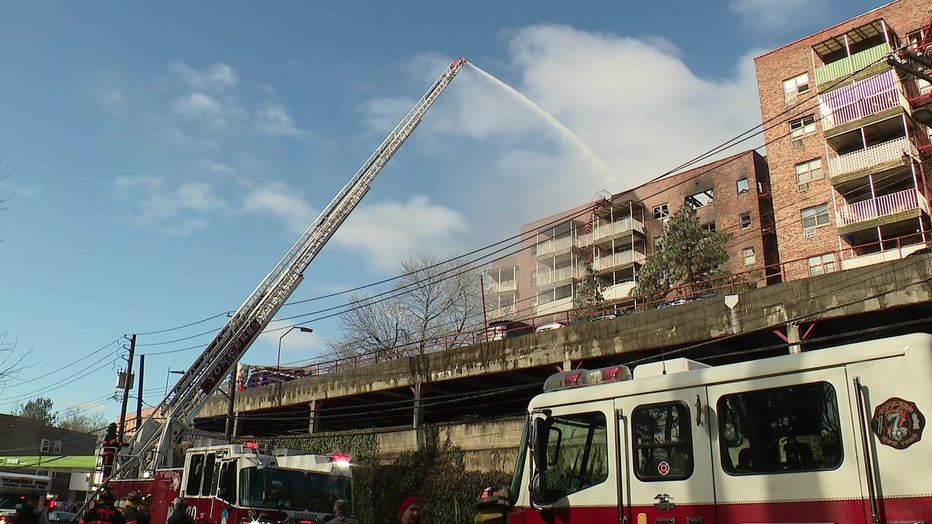 (Firefighters extinguishing fire. )
A temporary Red Cross shelter was set up on Bronx River Road for the displaced families.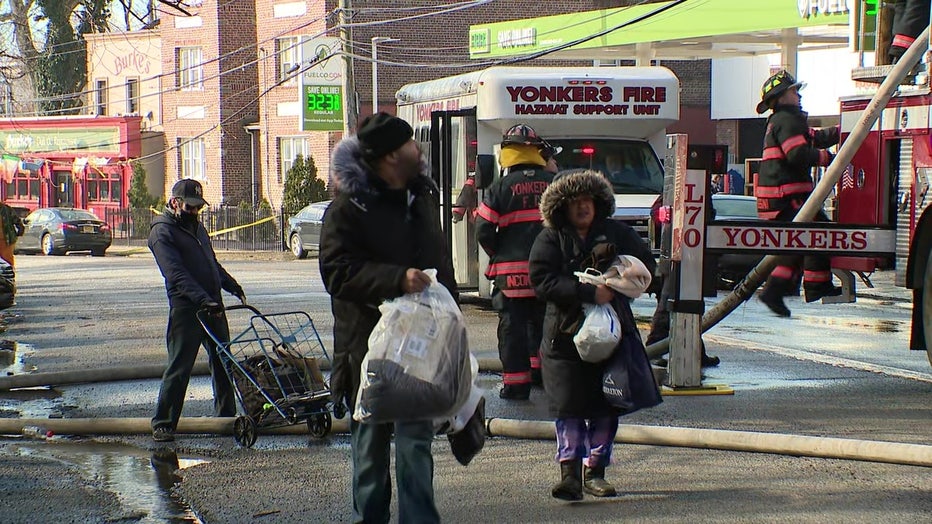 Displaced families carrying their belongings following a fire at the Mona Lisa Luxury Cooperative Residence.
Six residents were injured. The nature of the injuries has yet to be determined. The identity of the victim has not been released.
Thirty-five firefighters ware injured, including one seriously. He was taken to the hospital, but is expected to survive.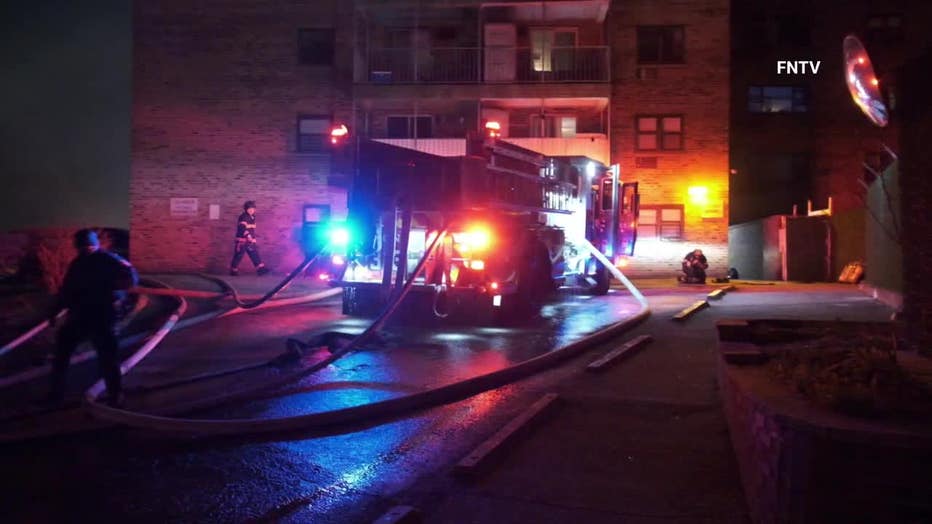 A massive fire at a Yonkers apartment building left at least one person dead, and dozens of families displaced. (FNTV)
The cause of the fire is unknown at this time.