Man convicted for killing NYC EMT Yadira Arroyo
NEW YORK - A man has been convicted of killing New York City EMT Yadira Arroyo when he ran over her with her own ambulance back in 2017.
After less than two days of deliberations, the Bronx jury Wednesday convicted Jose Gonzalez of first-degree murder in the death of Arroyo, a 14-year veteran of the FDNY and mother of five.
According to authorities, Gonzalez, now 31, jumped into the driver's seat of the ambulance on the evening of March 16, 2017, when Arroyo got out of the vehicle after being flagged down by a pedestrian on a Bronx street. 
She and her partner had been on their way to respond to a distress call about a pregnant woman.
Prosecutors said Gonzalez ran over Arroyo before crashing into cars.
RELATED COVERAGE:
MORE: Man accused of killing FDNY EMT found fit to stand trial
MORE: Vigil honors EMT 4 years after her murder
MORE: Brother of slain EMT Yadira Arroyo joins FDNY EMS
At a news conference after the conviction, Bronx District Attorney Darcel Clark said, "We finally, finally get justice for her," The New York Times reported.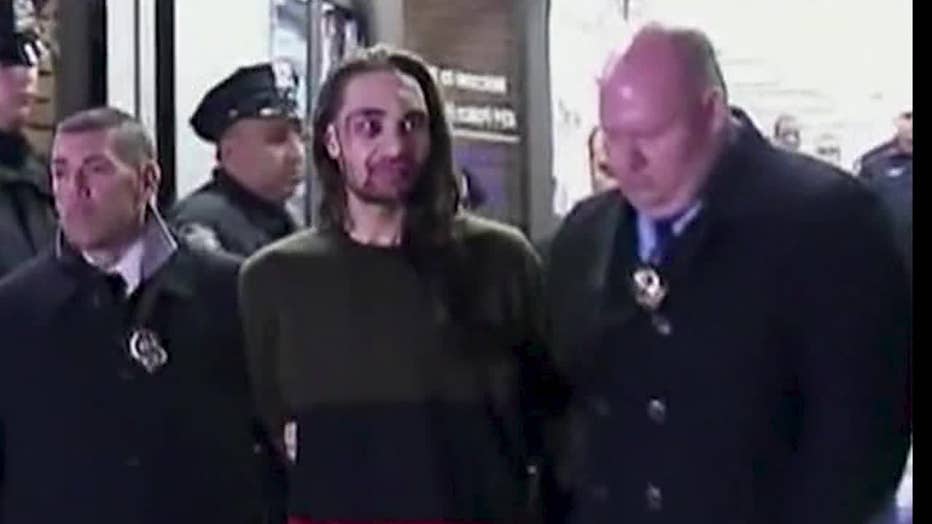 Jose Gonzalez was convicted of killing New York City EMT Yadira Arroyo when he ran over her with her own ambulance back in 2017.
At the time, police said Gonzalez, who has a history of arrests and violence, was high on drugs. His legal representation said he was mentally ill.
His trial, delayed for several years as he underwent psychiatric evaluations to determine his mental fitness, started last month.
Attorney Richard Barton told The Associated Press he didn't understand how the jury decided to convict his client and that he plans to appeal. 
He said jurors disregarded the results of drug tests and the "delusional state of mind" Gonzalez was in at the time.
Sentencing for Gonzalez is scheduled for April 5.
In a statement, Fire Commissioner Laura Kavanagh said, "For the last six years, the family of EMT Yadira Arroyo has lived with the heartbreak of her murder at the hands of Jose Gonzalez. Today, we are grateful to the Bronx district attorney and the jurors who have found him guilty – and know this justice is one step to help all those who loved Yadi heal."
The Associated Press wire services helped contribute to this report.