Watch: US Dept. of Defense releases 1st ever rap song to honor veterans
WASHINGTON - As the United States prepares to honor its vets on Veterans Day, the Department of Defense is releasing its first-ever original rap song dedicated to honoring the sacrifices and contributions of veterans across the country.
Staff Sergeant Lamar Riddick will sing the song titled "Salute" – a "heartfelt and powerful expression of gratitude, recognizing the unique skills and experiences that veterans bring to both society and professional organizations," according to the DOD.
The song will be released to the public on November 10 on all the U.S. Army Rappers and U.S. Army Field Band social platforms.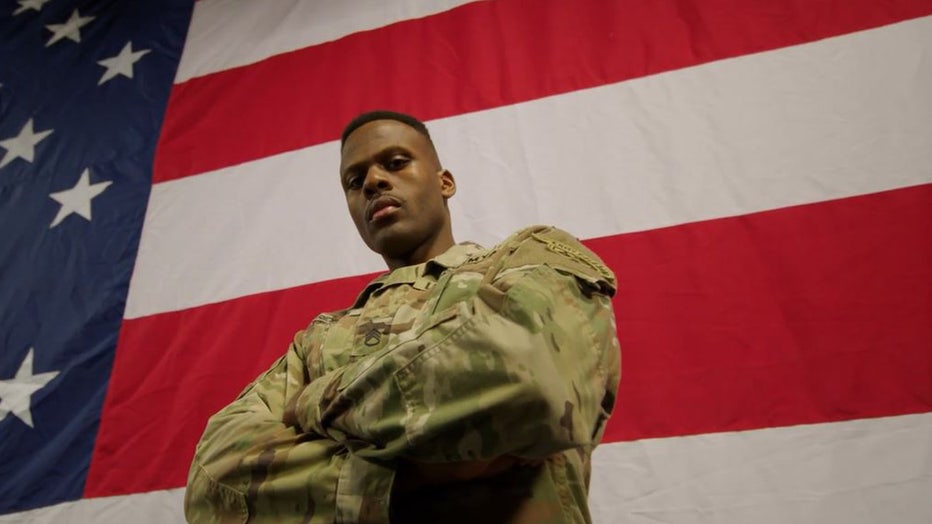 The song, titled "Salute," is performed by Staff Sergeant Lamar Riddick. (Credit: U.S. Department of Defense)
"In "Salute," Staff Sergeant Lamar Riddick not only pays tribute to veterans but also showcases his incredible talent as a rapper, proving that military service is not a barrier to pursuing one's passion," the DOD said in a press release. "SSG Riddick's journey is a shining example of the endless opportunities that can be seized while serving in the United States Army." 
The release of "Salute" comes ahead of Veterans Day – a day when the nation comes together to honor and thank all those who have served in the U.S. Armed Forces. 
RELATED: Veterans Day free meals and deals being offered this year
"I wanted to create a piece that recognizes the invaluable contributions of veterans to our country," Riddick said. "'Salute' is not just a song but a token of appreciation for the selflessness and dedication of those who have served." 
This story was reported from Los Angeles.