Subway hero honored for saving man shoved onto tracks
UPPER EAST SIDE - Heroes come in all shapes and sizes, and from all different backgrounds. 
This hero is an electrician who jumped in and had to think quickly before he ended up saving the life of a 74-year-old man.
"On behalf of the New York State Senate, I want to give you this citation," said New York State Sen. Joseph Addabbo, of Queens. 
The citation was for bravery that 33-year-old Pooran Mohabir displayed last week after the victim was shoved onto the subway tracks at the 68th Street Station on the Upper East Side.
Mohabir is an electrician with United Electrical Workers of America Local 363. He was working at the station when he heard a commotion, and then saw the man less than two feet from the deadly third rail. 
"I see the gentleman laying on the floor, on the tracks," Mohabir said. "So, I went and I helped him. I laid on my belly and I pulled him up." 
Police arrested the suspect and said he shoved the man on the tracks in an unprovoked attack.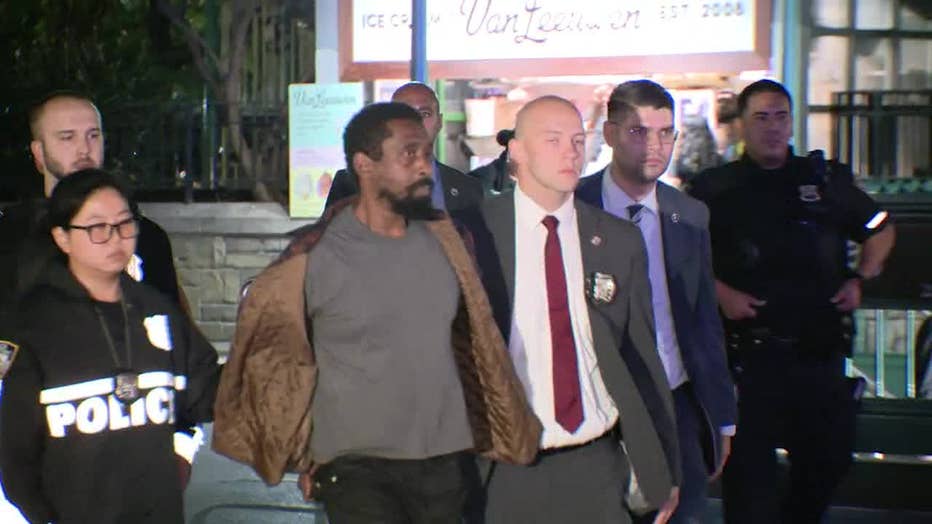 "You had shown that there is safety there. It doesn't have to be a person in a law enforcement uniform, but it can be a Local 363 worker," Addabbo said. 
Mohabir's wife, BiBi, was thankful her husband and the victim of the attack are both safe.
"I'm very proud of him. He's always been a selfless person," she told FOX 5 New York. 
"I was just at the right place at the right time," Mohabir said. "For me, I would do it again."