UFC announces Bud Light as its official beer in partnership with Anheuser-Busch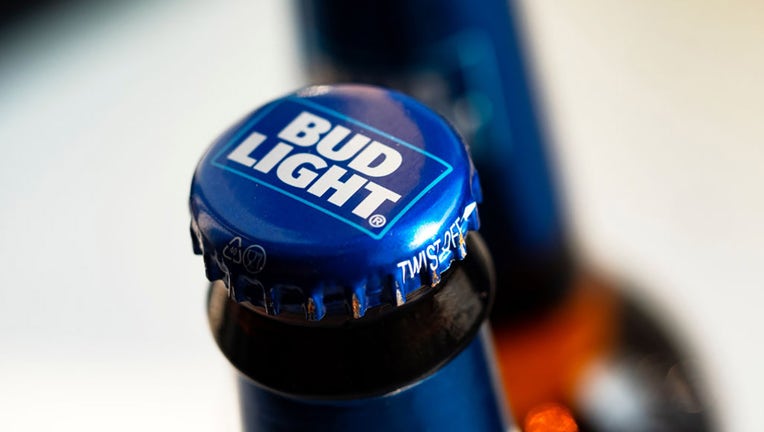 article
UFC announced Bud Light will be its official beer as part of a partnership with Anheuser-Busch following months of controversy surrounding the beer brand that erupted earlier this year.
The mixed martial arts organization revealed Tuesday it struck a multiyear deal with the beer giant involving the Bud Light brand having a heavy presence in UFC's content in its broadcasts and online beginning in 2024.
"Anheuser-Busch and Bud Light were UFC's original beer sponsors more than fifteen years ago. I'm proud to announce we are back in business together," UFC CEO Dana White said in a statement Tuesday. "There are many reasons why I chose to go with Anheuser-Busch and Bud Light, most importantly because I feel we are very aligned when it comes to our core values and what the UFC brand stands for. I'm looking forward to all of the incredible things we will do in the years ahead."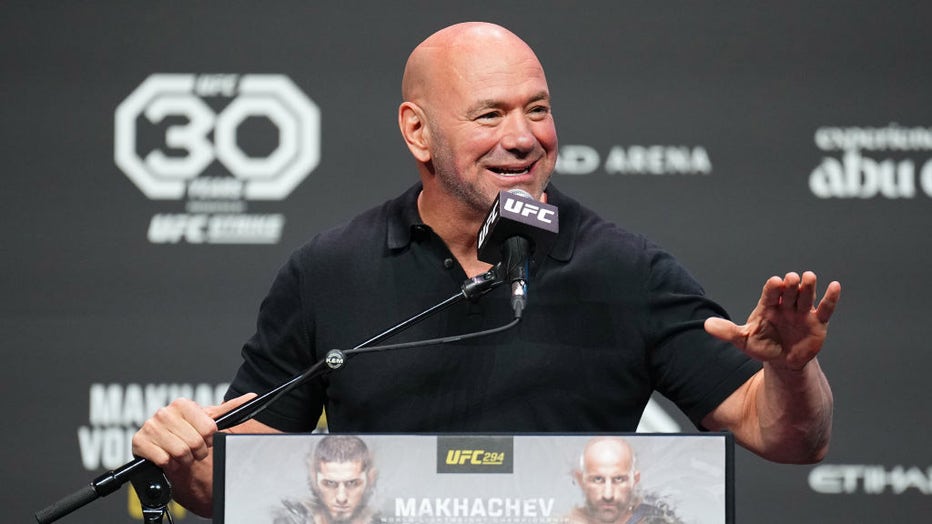 UFC CEO Dana White hosts the UFC 294 press conference at Etihad Arena on Oct. 19, 2023, in Abu Dhabi, United Arab Emirates. (Photo by Chris Unger/Zuffa LLC via Getty Images)
"Anheuser-Busch and Bud Light have always been on the cutting edge of iconic sporting moments that fans remember forever, and reuniting with UFC is a continuation of this industry leading legacy," Anheuser-Busch CEO Brendan Whitworth said in the press release. "As one of the largest and longest standing sport sponsors, we are excited to work with UFC to celebrate our passionate fans while always making a positive impact in communities across America."
BEER INDUSTRY EXPERT: BUD LIGHT'S DECLINE LOOKS 'QUASI-PERMANENT,' 'THOSE CONSUMERS ARE JUST LOST FOREVER' 
Anheuser-Busch will be replacing Modelo as the UFC's official beer partner.
Appearing on "The Sean Hannity Show," White said his decision to partner with Anheuser-Busch "was the furthest thing about money."
"These guys employ 65,000 Americans, thousands of vets they employ. They spend over $700 million a year with U.S. farmers, you know, buying their crops for their product. And there's many, many other reasons that I did this," White told Fox News' Sean Hannity on his radio show. "Where I sit personally with my core values and I felt like the core values of the UFC, even though we're a global sport, and we have fighters from all over the world. This is an American company. And I love this country and this is more about me being aligned with somebody who is a sponsor of the UFC and somebody I'm going to work with every day."
White alluded to the backlash Bud Light previously received by saying fans "might not love" every business decision that is made by either UFC or Anheuser-Busch but insisted "it wasn't a tough decision at all."
"This is more about core values to me than anything else," White added. 
ANHEUSER-BUSCH 'DOOZY' EARNINGS CALL SHOWED BUD LIGHT HONCHOS HAVEN'T LEARNED LESSON, EXPERTS SAY
Bud Light was the subject of a major backlast last spring when it partnered with transgender activist Dylan Mulvaney for an Instagram ad about March Madness, sparking plummeting sales for several months. 
Things only got worse for the beer brand when it was subsequently revealed vice president of marketing Alissa Heinerscheid had swiped its core consumers by saying Bud Light's past advertising was "fratty" and "out of touch humor." 
ANHEUSER-BUSCH EXEC ADMITS DYLAN MULVANEY BACKLASH WAS A 'WAKE-UP CALL,' VOWS BUD LIGHT IS 'COMING BACK'
Beer Business Daily publisher Harry Schuhmacher told Fox News Digital last month that Bud Light's fallen sales signals "quasi-permanent" damage to the brand and that longtime consumers "are just lost forever."
However, not all of its harshest critics have completely abandoned the iconic beer. Kid Rock, who went viral in April with a video of him gunning down a case of Bud Light, was spotted drinking a can of it at an event in August.
CLICK HERE TO GET THE FOX NEWS APP 
Fox News' Brian Flood contributed to this report.