TSA's K-9 adoption program: How you can take home a dog not cut out for agency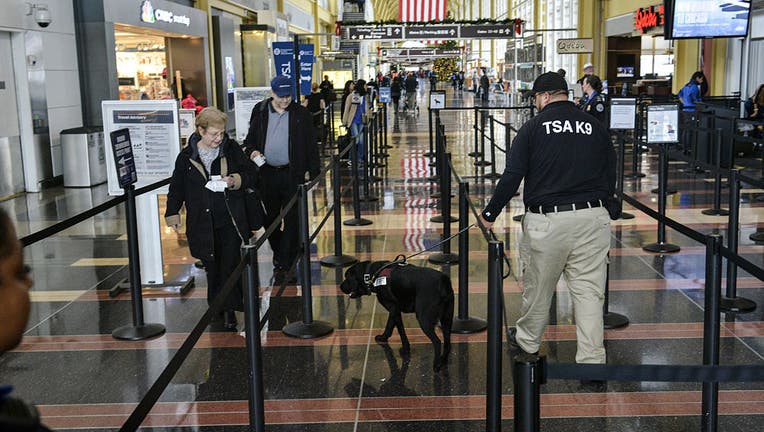 article
EDITOR'S NOTE: A spokesperson with the Transportation Security Administration told FOX Television Stations the agency doesn't have any dogs currently available for adoption after this article was published. 
The Transportation Security Administration is allowing some dogs, not cut out for government work or retired, to be adopted. 
The Canine Adoption Agency in San Antonio, Texas, said the dogs are either too rambunctious or too nice for the difficult work of keeping travelers safe. 
In some situations, the dogs once worked for the agency but are now "retired."
RELATED: You can adopt a dog for free thanks to Pedigree's first 'Shelter Sunday' program
"These dogs are highly active and in most cases, untrained and not house broken, but with proper training and care, they can be a great addition to families," the agency said on its website. 
Interested families do have to meet certain criteria: 
You must have a fenced in yard at the time of applying.
There should be no intentions of moving within six months of adopting a dog.
Homes must abide by all local pet ordinances.
You must agree to provide the dog with appropriate medical care, exercise, training and companionship.
All existing pets in the home must have current vaccinations and preventive care.
The age of children in the home will be taken into consideration when selecting a dog.
Selected families must also travel to Texas to pick up the dog(s)
This story was reported from Los Angeles.