Street repairs underway following Times Square water main break
MANHATTAN - Crews continue to work on the 127-year-old water main that gave way Tuesday morning under Times Square, flooding Midtown streets and prompting delays at New York City's busiest subway station.
The break of the 20-inch pipe happened around 3 a.m. under 40th St. and Seventh Ave.
The rushing water was only a few inches deep on the street, but videos posted to social media showed the flood cascading into the Times Square subway station, down stairwells and through ventilation grates.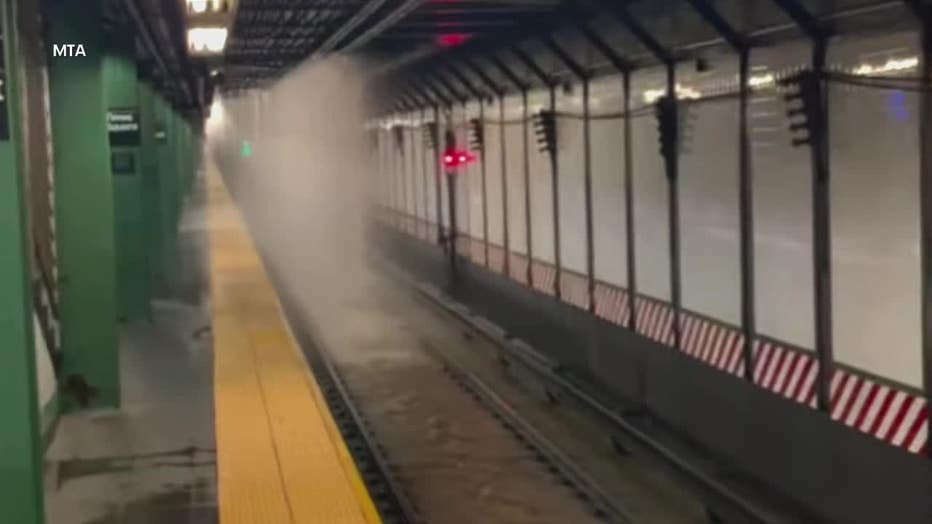 The water turned the trenches that carry the subway tracks into mini rivers and soaked train platforms.
According to Rohit Aggarwala, commissioner of New York City's Department of Environmental Protection, it took DEP crews about an hour to find the source of the leak and shut the water off.
RELATED: Times Square water main break floods streets, disrupts subway service
The excavation left a big hole and a muddy mess in one city intersection, where workers dug with heavy equipment to get to the broken section of pipe.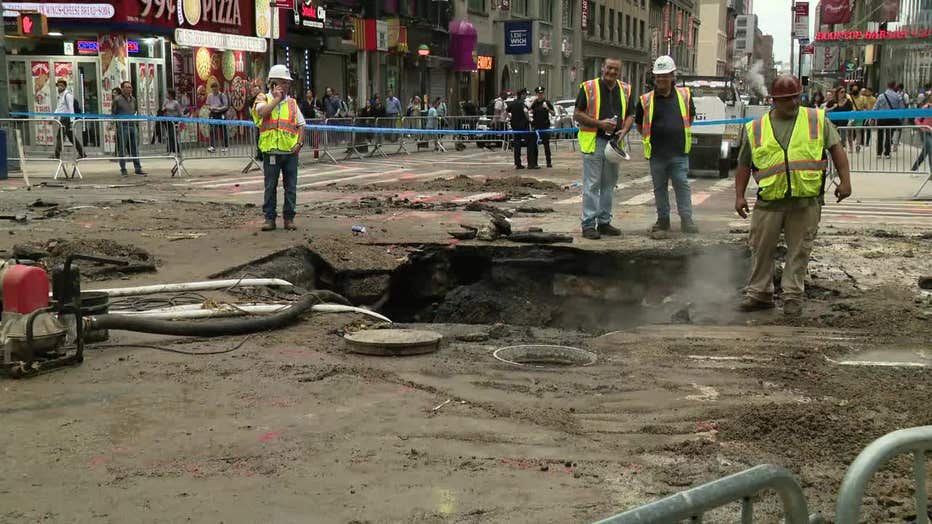 Surrounding streets were open by rush hour, but subway service was suspended through much of Manhattan on the 1, 2 and 3 lines, which run directly under the broken pipe. 
Service was restored with delays by midday.
Associated Press wire services helped contribute to this report.