This $3K self-driving stroller will turn your baby into a James Bond villain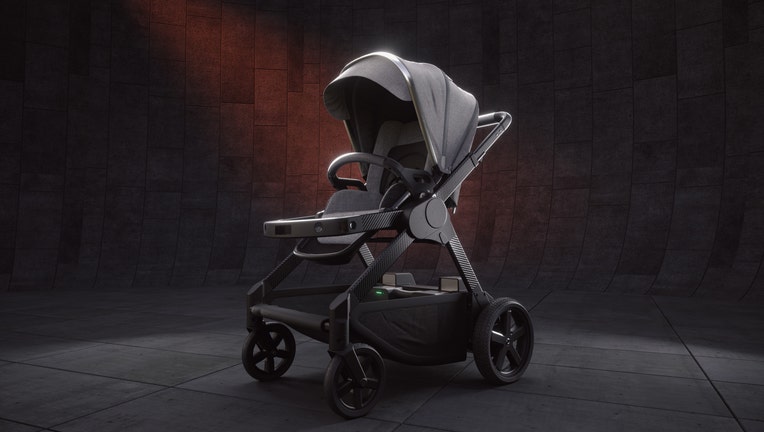 article
LAS VEGAS - A self-driving stroller debuted last week at the Consumer Electronics Show in Las Vegas giving parents of the future the possibility of a more hands-off approach to raising their kids. 
Coined the "world's smartest baby stroller," the Ella stroller from Canadian startup Glüxkind Technologies comes with a hefty price tag of $3,300. 
The smart stroller is sure to turn your baby into something akin to a James Bond villain with high-tech features like environmental danger alerts, intelligent braking and 360-degree monitoring. 
For parents worried your child might drive off into the sunset, don't. The company says a safety feature won't allow the stroller to move on its own while a baby is in it. 
Glüxkind promises that there is no type of terrain that the Ella stroller can't handle, even when it's fully loaded with groceries and toys. 
"With baby soothing features like Rock-My-Baby mode to help the little ones stay asleep or built-in White Noise playback, Ella is there to give parents almost a nanny-like experience," the company said.
Smooth-rocking mimics the movements of the stroller to help a baby sleep longer and the white nose machine works to stop infants from crying and to help them fall asleep faster and longer, according to the Glüxkind website.
The companion app allows parents to adjust the volume and choose from a range of sounds.
To reserve a founder edition Ella, parents will need to shell out a refundable $200 deposit. Deliveries are expected to begin in April.
FOX News contributed to this story.