Infamous 'Preppy Killer' Robert Chambers released from prison
NEW YORK - Robert Chambers, better known as the "Preppy Killer," was released from prison on Tuesday.
In 2008 after multiple drug-related charges, Chambers pleaded guilty to selling drugs and was sentenced to 19 years at Shawangunk Correctional Facility.
Chambers served 15 years of his 19-year sentence before being released earlier this week.
Robert Chambers arrives at Manhattan Supreme Court with father, Robert Sr. His murder trial in the strangulation of Jennifer Levin was postponed until today after his attorney, Jack Litman, called in sick with laryngitis. (Photo By: Tom Monaster/NY Daily News via Getty Images)
It was nearly four decades ago on Aug. 26, 1986, when 18-year-old Jennifer Levin was found strangled to death in Central Park. She was found partially naked with her clothes ripped from her body and marks that suggest there was a violent struggle. 
Chambers pleaded guilty to manslaughter and was sentenced to 15 years in prison back in 1988. He was later released in 2003, but has been in and out of prison since then. 
The case garnered international attention mainly because of the "rough sex" defense, Chambers used to claim that he accidentally killed Levin because she was hurting him during sex.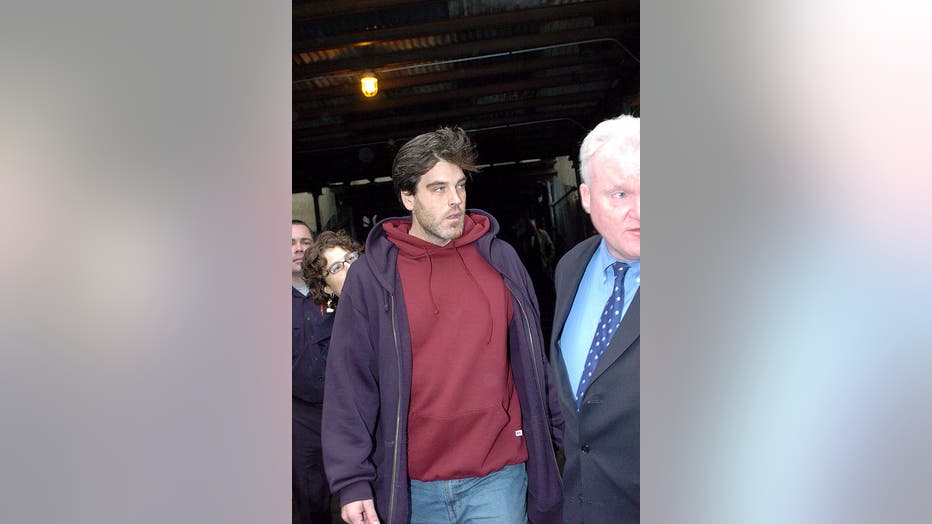 Preppie killer Robert Chambers (left) and lawyer Cody McCone leave Manhattan Supreme Court after Chambers was charged with possessing a trace of crack cocaine and driving with a suspended license. Chambers was arrested two nights ago in Harlem after
Chambers, who was 19 at the time, was arrested, charged and dubbed the "Preppy Killer" – primarily because of his seemingly good looks and charm.
The case would become the subject of numerous documentaries and movies.
Fox 5 NY's Rosanna Scotto covered the trial for weeks and even obtained exclusive video days after Chambers accepted a plea deal for 5 to 15 years in jail that showed him acting irrationally, moaning, while holding a toy doll, pretending to accidentally kill it.
Chambers is on parole until 2028.