Teen dead, 5 injured in Brooklyn apartment fire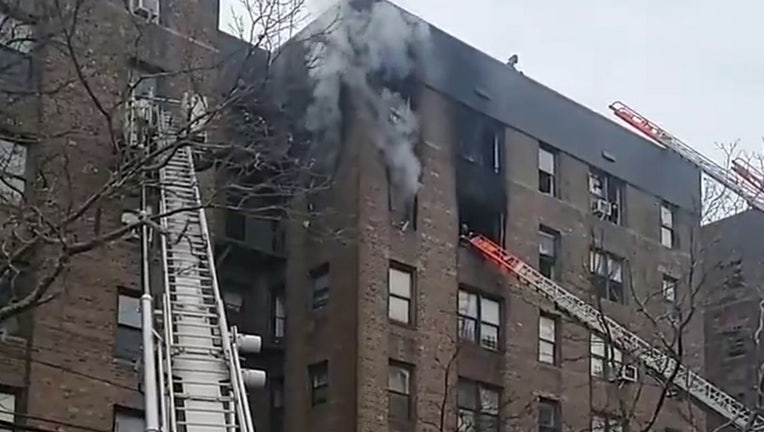 article
NEW YORK - A fire tore through an apartment building in Brooklyn on Sunday, killing a young teenager and injuring several other tenants. 
Firefighters responded to a residential fire call at around 10:30 a.m. on Snyder Avenue in East Flatbush and were able to extinguish the fire, which was on the building's 5th floor.
The FDNY says that three people were rushed to the hospital, a 50-year-old woman, a 21-year-old man, and a 13-year-old boy.
The 13-year-old, identified as Dillon Waldren-Dickson, was pronounced dead at the hospital.
The other two victims are in stable condition.
Three firefighters also sustained injuries battling the fire, with one in serious condition.
The FDNY Fire Marshal is still working to determine the cause of the fire and an investigation is ongoing.