Teen and two men caught with 15 grams of cocaine, over 3 pounds of marijuana, and $6.5K in cash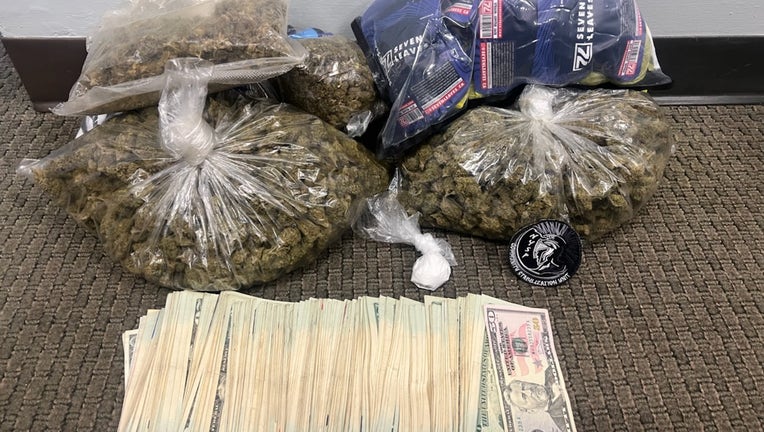 article
NEW YORK - A teen and two men were arrested and charged for possession of cocaine and marijuana on Wednesday, in upstate New York.
Around 3 p.m., New York State Troopers from the Community Stabilization Unit (CSU), stopped a 2006 Honda Accord that was going westbound on State Route 17 in Liberty.
According to police, the driver, Nicholas P. Macnaughton, 22, from Syracuse, admitted to having over a pound of marijuana inside his vehicle. 
When police searched the vehicle, they found 15 grams of cocaine inside a safe, 3.54 pounds of marijuana and $6,578 in cash behind the glove box. 
RELATED: $5 million worth of fentanyl found in secret gas tank of SUV in the Bronx
Macnaughton, along with Jack M. Alt, 21, from Baldwinsville, and a teenager that was in the backseat, were arrested and charged for criminal possession of a controlled substance.
Macnaughton and Alt were arraigned in Fallsburg and released pending trial.
They will have to return on June 6, at Liberty Court. 
The teen was issued a family court appearance for Thursday at Sullivan County Family Court.