Suspect charged in Bronx subway shooting that killed teen, injured another
THE BRONX - A 17-year-old boy has been charged with murder in connection to a shooting that killed one teen, and left another injured, inside a subway station in the Bronx, the NYPD said.
It happened last Monday around 10 p.m. inside the Burke Avenue and White Plains Road station in the Allerton section.
According to police, the two victims, also 17-year-old boys, were each found suffering from gunshot wounds. 
One had multiple gunshot wounds to his head, arm and shoulder, while the other had a gunshot wound to his hip, police said.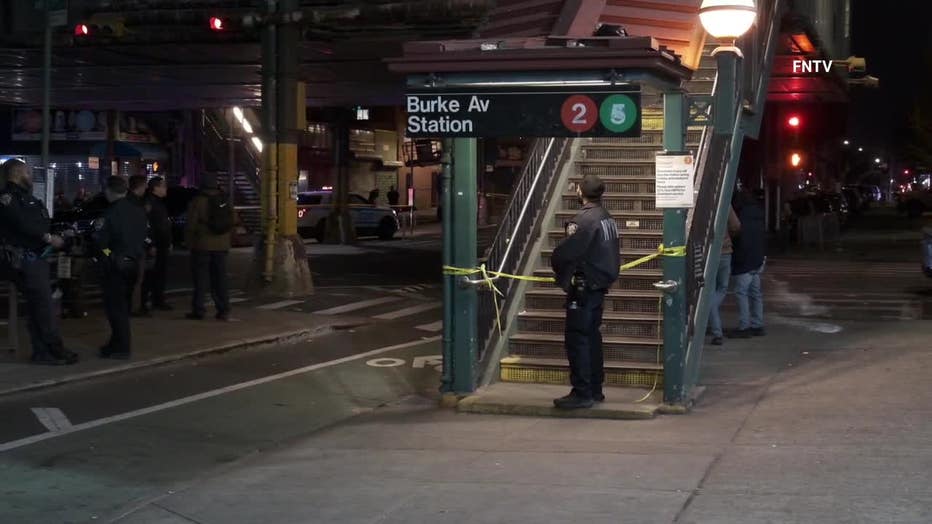 Burke Avenue and White Plains Road subway station. (FNTV)
Both were transported to NYC Health and Hospitals/Jacobi, where the first victim, identified as Kymani Woods, was pronounced dead. The second was listed in stable condition. 
The suspect is also charged with manslaughter and criminal possession of a firearm.
The investigation remains ongoing.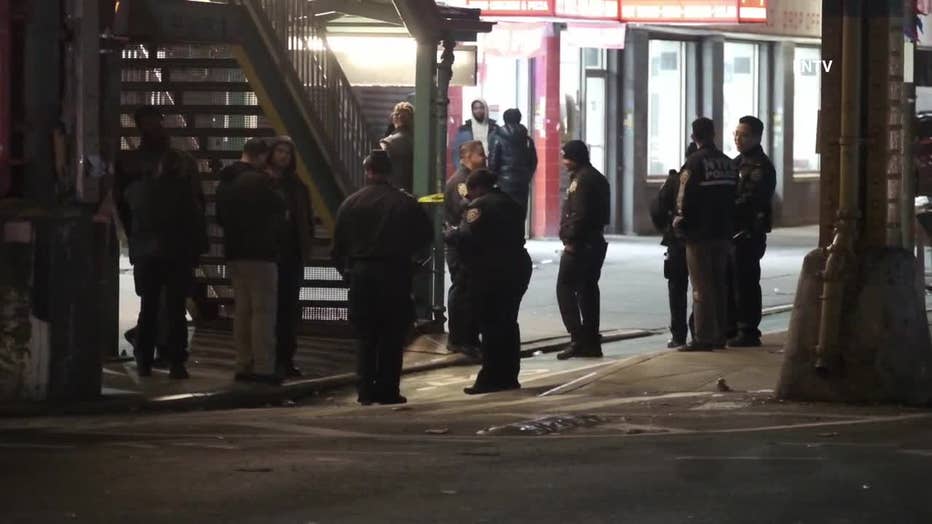 NYPD on scene of the shooting. (FNTV)
According to the latest crime stats from the 47th Precinct, murder was down more than 71%, and transit crime had dropped by more than 83% compared to this same time last year.
RELATED: Mayor Adams, NYPD Commish Sewell and MTA Chair Lieber boast of drop in subway crime
Officials had gathered back in March at the Barclays Center Train Station to discuss the issue of crime in the city's subway system. 
To combat subway crime, the NYPD had added more than 1,200 officers to patrol the subway as part of a program called Cops, Cameras, and Care.