Democrat controlled states see largest number of people moving out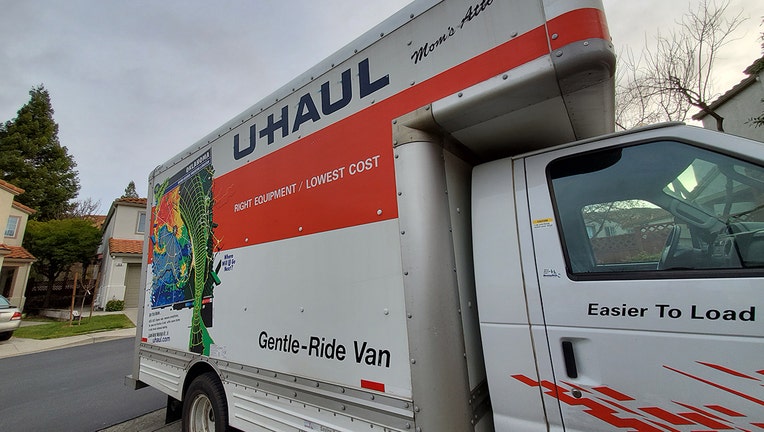 article
NEW YORK - A new report shows that people are leaving The West Coast, Northeast, and Midwest states and heading to states like Texas and Florida.
The annual U-Haul Growth Index looks at the preferred destinations of one-way U-Haul truck customers and where they were coming from.
California, Illinois, Michigan, Massachusetts, and New York were at the top of the list of states people are leaving.
What states are people moving to?
Migration to the Southeast and Southwest U.S. accelerated during the pandemic and continued through last year.
The U-Haul Growth Index is compiled according to the net gain of one-way U-Haul trucks arriving in a state or city, versus departing from that state or city, in a calendar year. Migration trends data is compiled from more than 2 million one-way U-Haul truck transactions that occur annually across the U.S. and Canada.
Texas is the No. 1 growth state for the second consecutive year and the fifth time since 2016. Florida, which ranks second, has been a top-three growth state seven years in a row.
South Carolina, North Carolina, Virginia, Tennessee, Arizona, Georgia, Ohio, and Idaho round out the top 10 growth states. Virginia and Alabama are the biggest risers, climbing 26 spots from their respective 2021 rankings.
A similar report from United Van Lines showed New Jersey as the top outbound state, followed by Illinois, New York, Michigan, and Wyoming.
The full list is below.
2022 U-Haul Growth States
1. TEXAS (1)
2. FLORIDA (2)
3. SOUTH CAROLINA (4)
4. NORTH CAROLINA (19)
5. VIRGINIA (31)
6. TENNESSEE (3)
7. ARIZONA (5)
8. GEORGIA (23)
9. OHIO (24)
10. IDAHO (9)
11. COLORADO (7)
12. UTAH (28)
13. NEVADA (29)
14. INDIANA (6)
15. MISSOURI (39)
16. WISCONSIN (13)
17. MINNESOTA (17)
18. MONTANA (22)
19. NEW MEXICO (10)
20. ALABAMA (46)
21. IOWA (27)
22. OREGON (14)
23. WASHINGTON (15)
24. PENNSYLVANIA (48)
25. WEST VIRGINIA (26)
26. KENTUCKY (38)
27. DELAWARE (30)
28. CONNECTICUT (18)
29. MAINE (8)
30. VERMONT (12)
31. SOUTH DAKOTA (11)
32. NEBRASKA (20)
33. WYOMING (21)
34. MISSISSIPPI (37)
35. LOUISIANA (43)
36. WASHINGTON D.C.* (35)
37. NORTH DAKOTA (33)
38. NEW HAMPSHIRE (25)
39. KANSAS (40)
40. RHODE ISLAND (32)
41. ALASKA (16)
42. OKLAHOMA (44)
43. ARKANSAS (41)
44. MARYLAND (34)
45. NEW JERSEY (36)
46. NEW YORK (45)
47. MASSACHUSETTS (47)
48. MICHIGAN (42)
49. ILLINOIS (49)
50. CALIFORNIA (50)