Bruce Springsteen DUI charges dropped; rocker to pay $500 fine
NEW JERSEY - Prosecutors dropped drunken driving and reckless endangerment charges against legendary rocker Bruce Springsteen during his arraignment Wednesday in New Jersey for his drunk driving arrest last year.
Springsteen, 71, appeared in front of Judge Anthony Mautone at a virtual hearing in a federal enclave. Assistant U.S. Attorney Adam Baker told the judge that the government "does not believe it can sustain its burden of proof" because the musician's blood-alcohol level was so low that it didn't warrant the charges.
Springsteen pleaded guilty to a third charge, consuming alcohol in a closed area. "I had two small shots of tequila," Springsteen said in response to questions from Baker.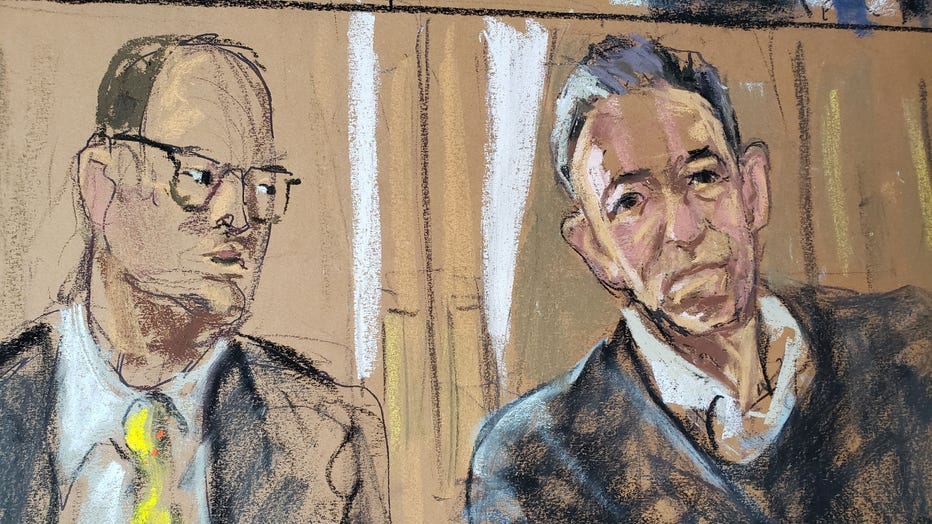 Attorney Mitch Ansell (left) and Bruce Springsteen (right). Sketch by Jane Rosenberg.
Judge Mautone ordered Springsteen to pay a $500 fine and $40 in court fees.
"I think I can pay that immediately, your honor," Springsteen told Mautone.
Springsteen, a New Jersey resident, was arrested Nov. 14 in a part of the Gateway National Recreation Area also known as Sandy Hook, it is an Atlantic Ocean peninsula with views of the New York City skyline.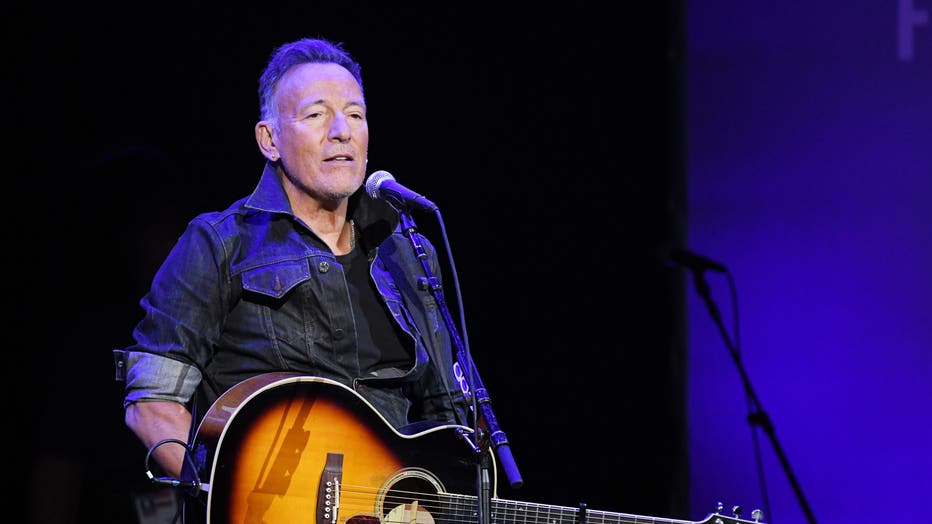 Bruce Springsteen performs onstage during the 13th annual Stand Up for Heroes to benefit the Bob Woodruff Foundation at The Hulu Theater at Madison Square Garden on November 04, 2019 in New York City. (Photo by Mike Coppola/Getty Images for The Bob W
The park in Monmouth County is about 15 miles north of Asbury Park, where Springsteen got his start as a musician and bandleader and which was later made famous with his debut album, "Greetings from Asbury Park, N.J."
According to a probable cause document written by park police at the time of the incident, the rocker told a park officer he had done two shots in the previous 20 minutes but wouldn't take a preliminary breath test before he was arrested. Mautone said Wednesday that the preliminary test is not required, and is not admissible in court.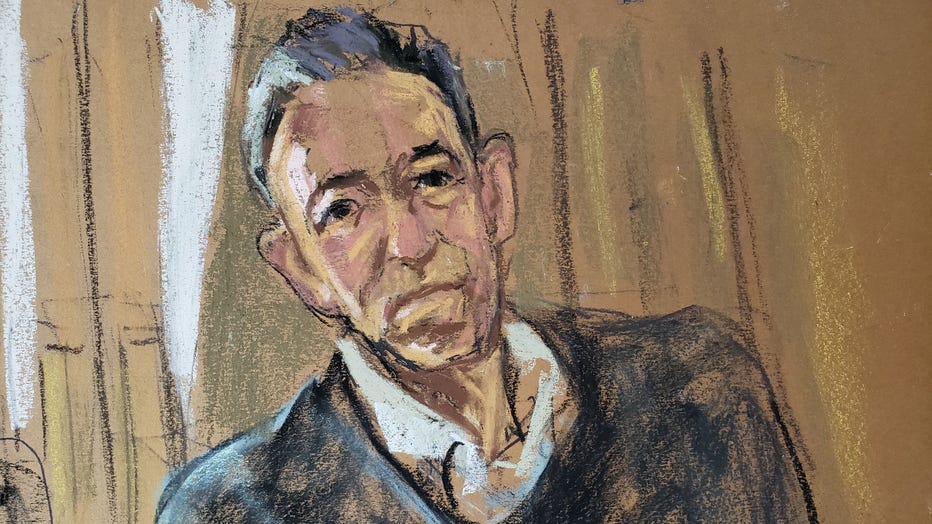 The legendary rocker admitted to taking "two small shots of tequila" during a virtual court hearing. (Sketch by Jane Rosenberg)
When he took a breath test at the park's ranger station, Springsteen's blood-alcohol came back .02, a quarter of the legal limit in New Jersey, prosecutors said Wednesday.
The officer wrote that he saw Springsteen take a shot of tequila and then get on his motorcycle. The officer wrote that the rocker "smelt strongly of alcohol" Nov. 14 and "had glassy eyes" and that there was a bottle of Patron tequila that was "completely empty."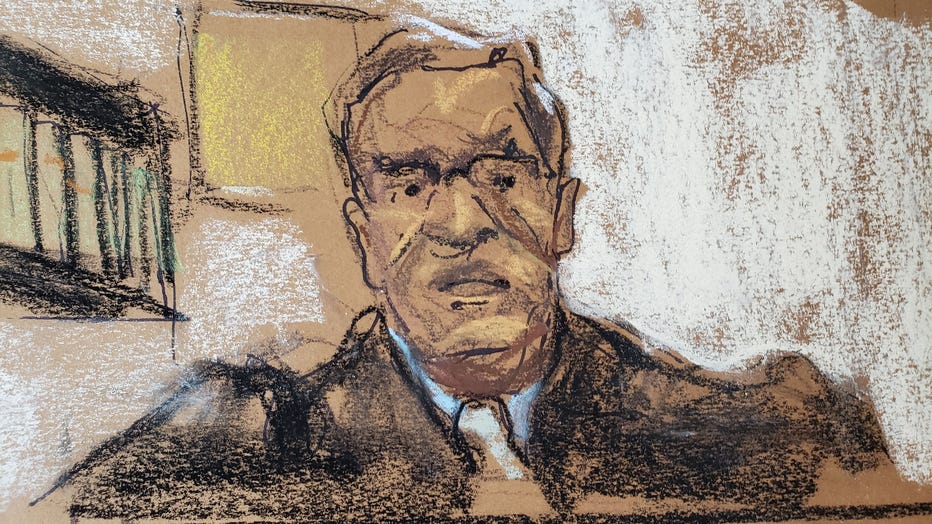 Judge Anthony Mautone ordered Bruce Springsteen to pay a $500 fine and $40 in court fees after his drunk driving charge was dropped. (Sketch by Jane Rosenberg)
RELATED: Bruce Springsteen, Patti Scialfa attend son's swearing-in as Jersey City firefighter
The report described Springsteen as "visibly swaying back and forth" during a field sobriety test and said he declined to provide a sample on an initial breath test.
After news of the arrest, Jeep put on pause an ad that ran during the Super Bowl featuring Springsteen in Kansas urging people to find common ground. In a statement, Jeep said it would pause the commercial "until the actual facts can be established."
Springsteen performed Jan. 20 as part of President Joe Biden's inauguration, singing "Land of Hope and Dreams" in front of the Lincoln Memorial.
RELATED: Bruce Springsteen faces drunken driving charge in New Jersey
With the Associated Press