Signal trouble causes NJ Transit delays again
NEW YORK - Some NJ Transit commuters were left waiting for an hour for their trains in the heart of rush hour,  as rail service in and out of Penn Station in Manhattan was disrupted Thursday evening due to signal problems.
Crowds formed in Penn Station as commuters seeking to go home to New Jersey waited for their trains to be assigned tracks and be given permission to leave the station.
NJ Transit, the nation's third-largest transit system, has been plagued by service delays and cancelations, infrastructure problems, a shortage of engineers, accidents, and other problems.
Just this week, a group of commuters started a petition calling on NJ Transit's leadership to resign.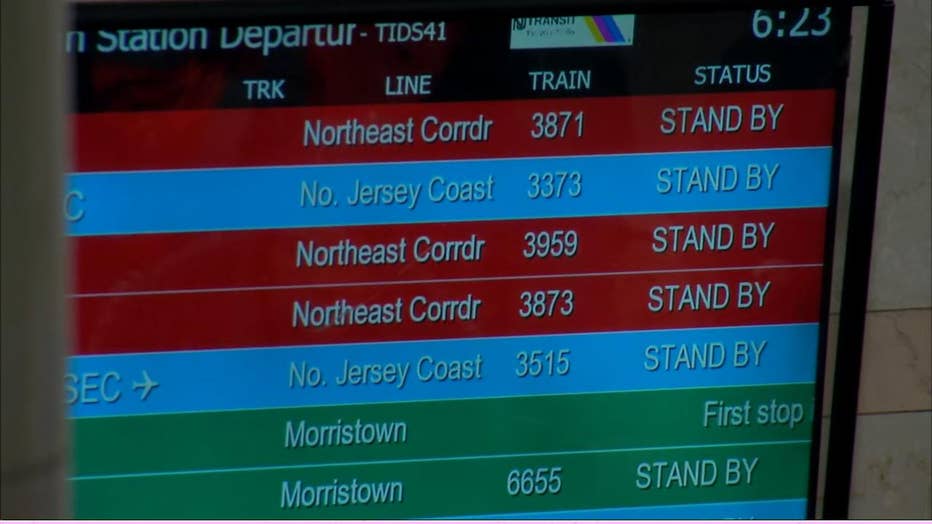 Phil Murphy responded to the calls for changes at NJ Transit saying that he has full confidence in the agency's leadership. He says he has also proposed over $130M for next year's NJ Transit budget.
As residual delays continued through the evening, authorities said that NJ Transit buses and private carriers and the PATH system were cross-honoring rail tickets.