NJ congressman announces plan to lower cost of youth sports through tax credits
FORT LEE, N.J. - A New Jersey congressman is proposing an initiative to make youth sports more accessible for everyone. 
The average family pays $883 a year on just one child's primary sport, and this week at Wayne Park in Fort Lee New Jersey, U.S. Rep. Josh Gottheimer (NJ-5) announced new federal action to make recreational youth sports more affordable.
RELATED: Michael Oher, profiled in 'The Blind Side,' says inspirational movie was based on lie
This is a bipartisan effort between Gottheimer and NY Republican congressman Mike Lawlor to push the Promoting Lifelong Activity for Youth Act, also known as the PLAY Act, to lower the cost of playing sports.
"We need to get our kids back on the fields," said Gottheimer. "So they can learn sports, be active and create good, lifelong habits and relationships."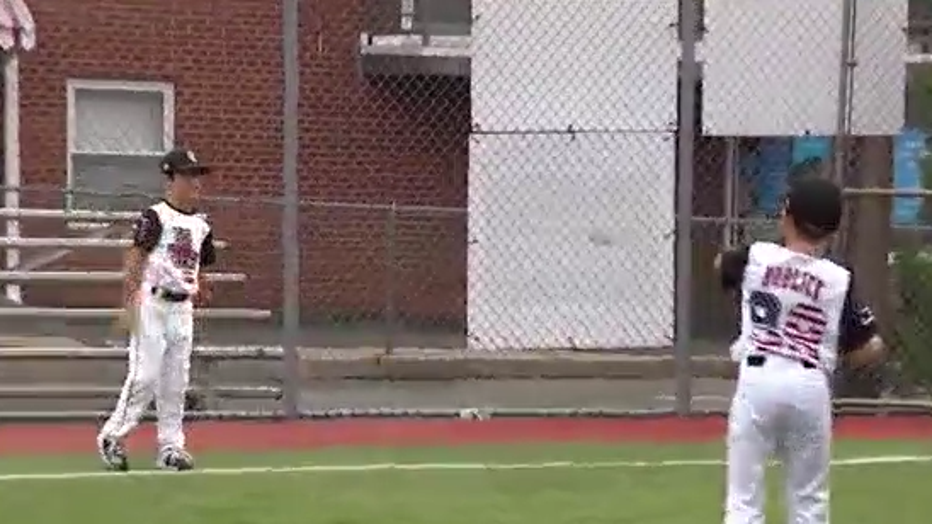 Relief would come in the form of tax credits that can't be used for any for-profit sports or private lessons.
"Youth sports in Fort Lee has become one of the most important things that needs to be supported by local government," said Fort Lee Mayor Mark Sokolich. "A lot of families are struggling to keep up with these dollars. It's not cheap. The days of playing Little League for 10 bucks are over. It's now $200, $300."
RELATED: 13-year-old phenom becomes youngest soccer player to go pro in US history
Between the cost and battling screen time, recreational sport participation is down sharply, especially since the pandemic.
"Only 37% of children ages 6 to 12 played team sports on a regular basis in 2021, far below the 45% just a few years back in 2008," added Gottheimer. "So we're seeing the numbers heading in the wrong direction and that's alarming to me. We've got to do something about it."