48-hour 'drag-a-thon' breaks world record, raises $300K for LGBTQ charity
PORTLAND, Ore. - More than 60 performers from near and far came together at the nation's oldest drag club to dance and lip sync their hearts out – all in hopes of setting the Guinness World Record for the longest continuous drag performance.
The "drag-a-thon" took place this week at Darcelle XV in Portland, Oregon, where performers took the stage for 48 straight hours to take the title for longest drag show. The previous record was 36 hours.
READ MORE: The Up Stairs Lounge fire: How a deadly attack on the gay community fueled lasting change
Bolivia Carmichaels, who's been performing at Darcelle's for 20 years, said there were lots of nap breaks in between passing the baton to other performers.
"This is a time for us to all stand together and let the world know that in America we are free to be exactly who we are because we're perfect just the way we are," Carmichaels said. "Some of us put on dresses and dance around, but it's all in fun and all good times."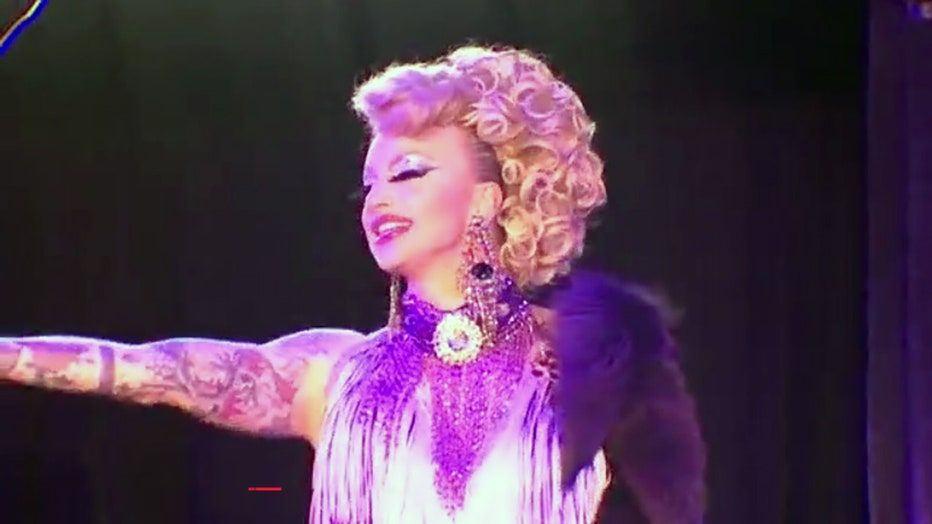 Portlands 48-hour drag-a-thon breaks world record
Not only did the drag-a-thon make history, but supporters raised $285,000 for The Trevor Project, a national nonprofit that works to prevent suicide among LGBTQ youths. Drag-a-thon organizers and queens said The Trevor Project's work is more important than ever as anti-trans bills make their way through state legislatures across the country.
"It's just unbelievable the support in our community at a time when the trans community, the drag community is under attack," performer Poison Waters said. "There've been tears, laughter. It's just amazing."
READ MORE: 3 out of 4 Americans support LGBTQ ad campaigns, GLAAD survey finds
The drag-a-thon was also the unofficial kick off to Portland's Pride week.
"I swear the only city that could've pulled this off was Portland," event producer Emma Mcilroy said. "The only place that people were going to come out at 3 a.m., 4 a.m, was Portland. How could you get a better kickoff to pride than this?"
Darcelle XV, the club that hosted the drag-a-thon, is named for the late Darcelle XV, who was the oldest working drag performer on Earth when he died in March at 92 years old.