Imam stabbed at Paterson mosque; suspect in custody
PATERSON, N.J. - A Paterson imam is recovering after being stabbed in the back during morning prayer at the Omar Mosque in Patterson.
Dozens gathered Sunday afternoon prayer inside Omar Mosque, a central place of worship for the Muslim community.
Around 5:30 a.m, surveillance video showed, the men were praying when a man failed to return to the kneeling position with the others, instead rushing Imam Sayed Elnakib, 65, according to officials, stabbing him twice in the back.
"Half of them apprehended the suspect, the other half rendered aid to the imam," Al Abdelaziz, a Paterson city councilman, said. "That shows you what type of community they are."
PATERSON LATEST: Operation Ceasefire marches in Paterson to promote peace, end gun violence
Paterson police arrived and arrested Serif Zorba, 32, seeking to learn what fueled the attack during the holy month of Ramadan, which ends April 20.
"This person came into the mosque this morning and performed prayer with the congregation," Abdul Hamdan, the Omar Mosque attorney and spokesperson, said. "He was unknown to the mosque. It is believed that he has visited the mosque previously on other occasions, but he is someone who is unknown to the mosque."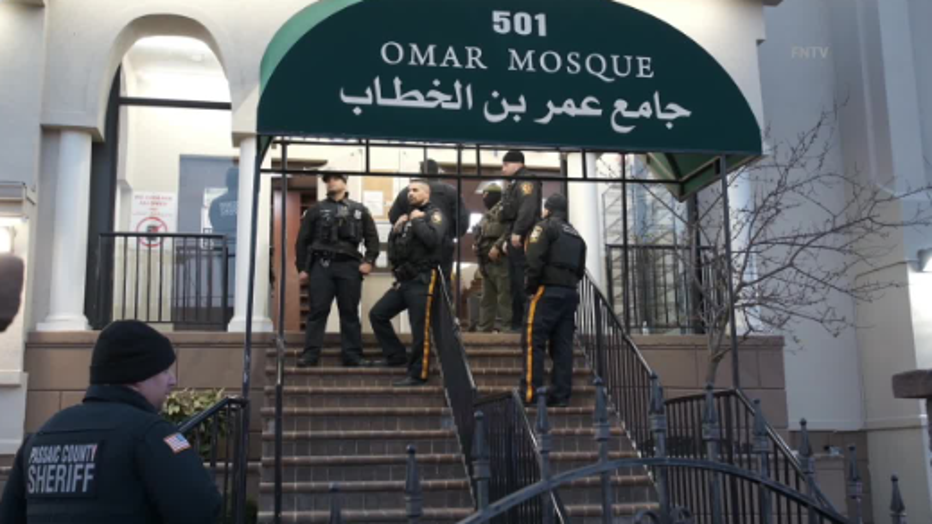 The imam was rushed to the hospital in serious but stable condition, while Zorba faces three charges included attempted murder.
The case is now in the hands of the Passaic County prosecutor, who placed deputies outside the mosque throughout the day. 
Mosque leaders also pledging to remain especially vigilant from this point forward.
"The congregation is asking why," said Luis Velez, a Paterson City councilman, "but we leave everything in the hands of Allah and God and the hand of Justice."