NYC cop shot: NYPD officer shot in leg on Staten Island
NEW YORK - An NYPD detective executing a search warrant with his narcotics team at a known drug house was shot in the leg Thursday in the New Springville section of  Staten Island, said NYPD Commissioner Keechant Sewell. Officers fired back striking the gunman.
At 6:02 a.m. the team of narcotics officers entered the two story-house at 82 Rockne Street between Ellwood Avenue and Villa Nova Street and went up to the second floor where they were fired upon from a  bedroom, said police during a briefing.
Officers fired back striking Nelson Pizzaro, 39, in the right leg. He was taken into custody. Pizzaro had nine prior arrests in New York and two other states. He was not the subject of the warrant at the house.
A second suspect, Anthony Marshall, 40, the subject of the warrant, was also taken into custody. He had four prior arrests in New York City. Two women were also arrested.
The male officer, a 10-year- veteran of the force, was taken to Staten Island University North Hospital in stable condition. He was expected to undergo surgery and make a full recovery. His identity was not released.
Pizzaro was taken to Richmond University Medical Center.
"Our officer is hit in the right leg but, heroically, managed to cover the remaining members of his team with his ballistic shield, saving potential injury to other members of his team," said NYPD Chief of Detectives James Essig.
A 9 mm handgun was recovered at the scene. It had not been reported stolen.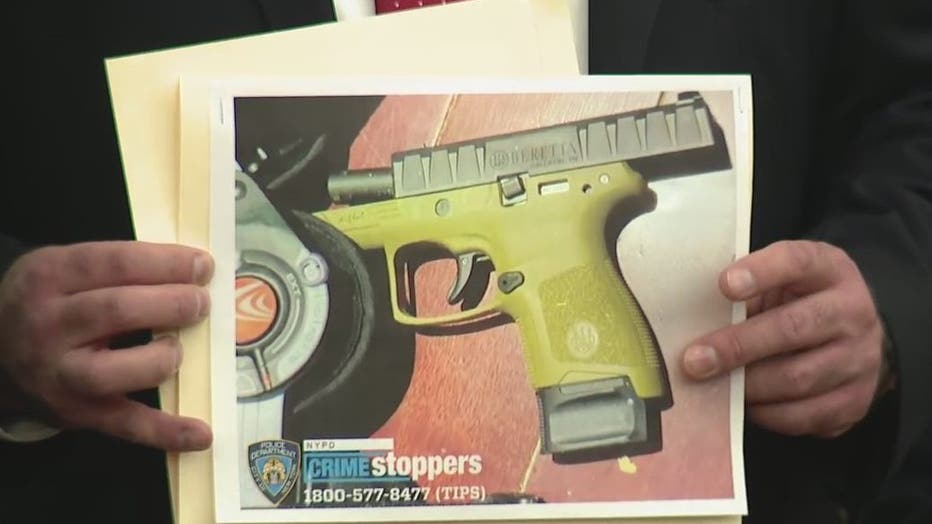 A 9 mm handgun was recovered at the scene of a shooting of an NYPD narcotics detective on Staten Island. FOX 5 NY
Get breaking news alerts in the free FOX5NY News app!  |  Sign up for FOX 5 email newsletters
Marshall had prior arrests for drug possession. In 2013, he was part of a major drug bust for which he served 48 months in jail.
"They are not selling minor drugs out there. They're selling what we call A2 felony weight which is over four ounces of cocaine and crack," added Essig.
The shooting comes as gun violence continues to plague the city. Two NYPD officers and one detective were shot in New York City over the past 20 days alone.
A day earlier an officer in the Bronx was released from the hospital after he was shot during a struggle with a teen in the Belmont section. The 16-year-old remained hospitalized.
RELATED: Cop shot during struggle with teen in the Bronx
"Because there are so many guns on the street and the policies that are in place for bail reform are not working, the people of this city are not safe," said Paul DiGiacomo, President, Detectives Endowment Association.
An 11-month-old girl sitting in her car with her mother was shot in the face Wednesday in the Bronx. She was in critical condition.
RELATED: Baby shot in the Bronx