NYC weather: Friday rain threat could linger into start of weekend
NEW YORK CITY - The tri-state area could once again see another wet and breezy start to the weekend.
NYC weekend forecast
Expect periods of rain into the evening on Friday, with totals of a quarter of an inch to half an inch. Lows will be around 56. 
The National Weather Service has issued a Hazardous Weather Outlook for southern Connecticut, northeast New Jersey, and southeast New York.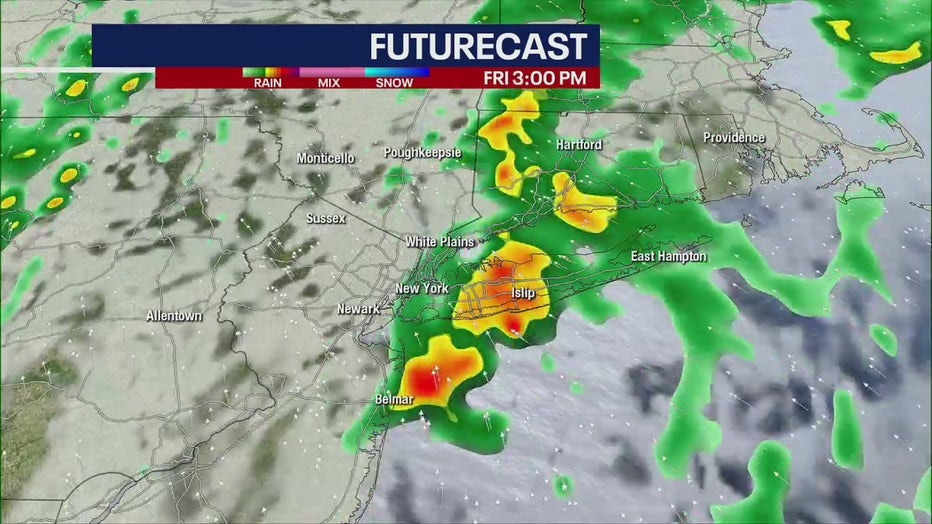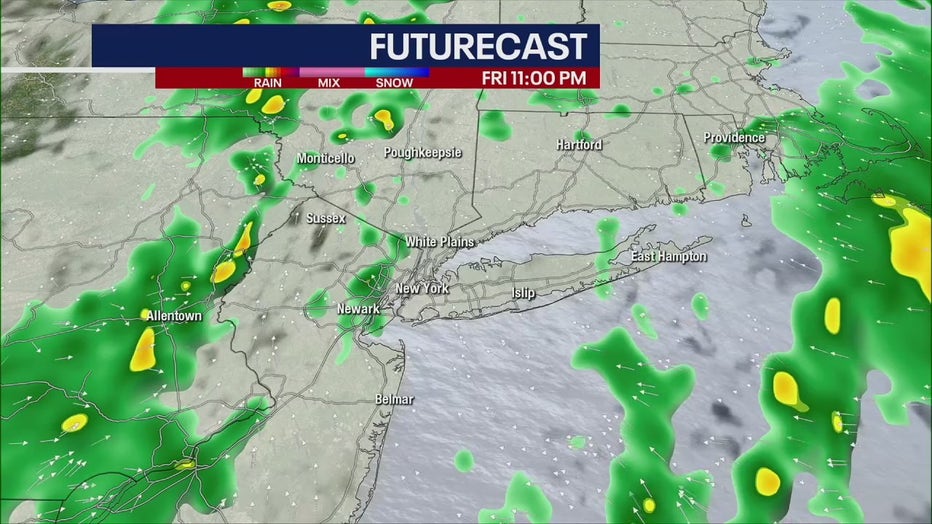 Saturday will see periods of rain, mainly before 10 a.m. Highs will be in the mid-60s, with lows in the high-50s.
A low-pressure system will produce locally heavy rainfall and gusty winds, with minor urban and poor drainage flooding possible, along with wind gusts of at least 30 to 40 mph.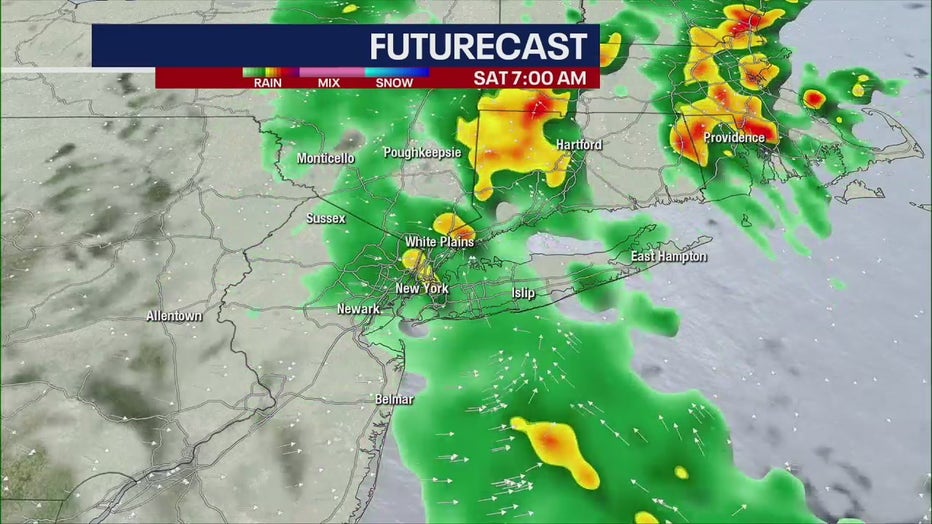 Sunday should be cooler, with windy conditions. Highs will be in the high-50s, with lows in the 50s.