NYC weather: Rain, some snow could impact Monday morning commute
NEW YORK - A storm is expected to cross into the New York City area Sunday night into Monday, bringing showers and perhaps a little snow that could impact your morning commute.
NYC timeline
Expect the wet weather to arrive in southern New Jersey first by around 11 p.m., and begin entering the city around 5 a.m. Snow is likely, but little accumulation is expected. The wet weather will leave the area around noon Monday.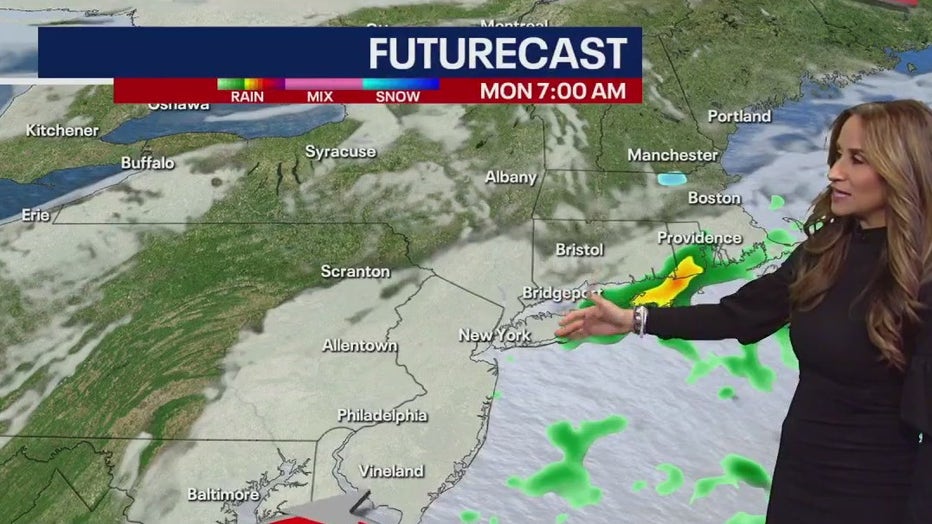 What to expect for the NYC area?
Showers will roll into the area by around 5 a.m., with some snow mixed in mainly before 7 a.m., before skies clear after mid-morning. Snow accumulations are expected to be half an inch or less.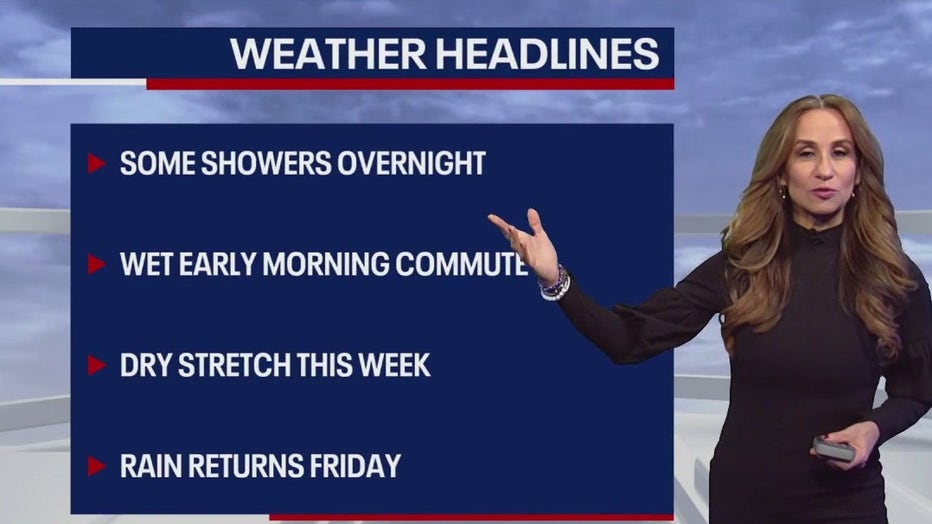 Stay with FOX 5 New York this weekend for the very latest forecast.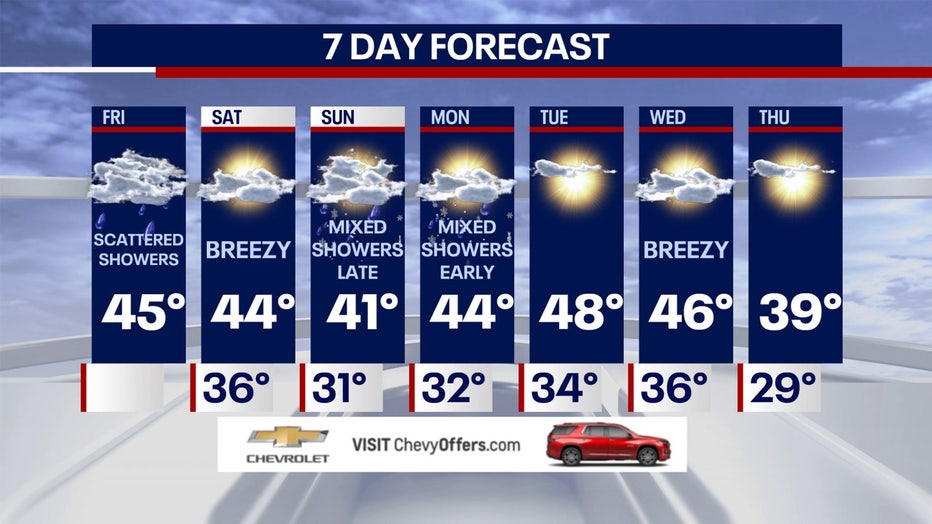 A look at your 7-day forecast across the New York City area.
Apple App Store: https://apple.co/2GrlPnz Google Play Store: http://bit.ly/2IPSlTd
Fox 5 NY Weather Team on Twitter