A new era: NYC subway station agents leave booths to assist customers
NEW YORK CITY - The MTA is ushering in a new era.
Starting Thursday, 2,200 station agents across the New York City subway system are moving out of the token booth to bridge the communication gap and directly interact with riders.  
What to expect from agents
Give directions.
Help customers with fare machines.
Assist during service disruptions.
Report any elevator, turnstile or quality of life issues.
MTA CEO Janno Lieber reiterated the fact that token booths are outdated.
"Right now, MetroCard vending machines handle almost all the transactions, even with OMNY, even more of the transactions no longer go to the booth," Lieber said in an interview with NY1. "The booth transactions are down to like 1%."
RELATED: MTA ridership still 40% below pre-pandemic levels: Report
However, they won't be totally obsolete.
"There will be legitimate reasons for our agents to be in those booths to make reports, get information about service changes, or delays, for example, or just to take a break," explained Richard Davey, president of NYC Transit.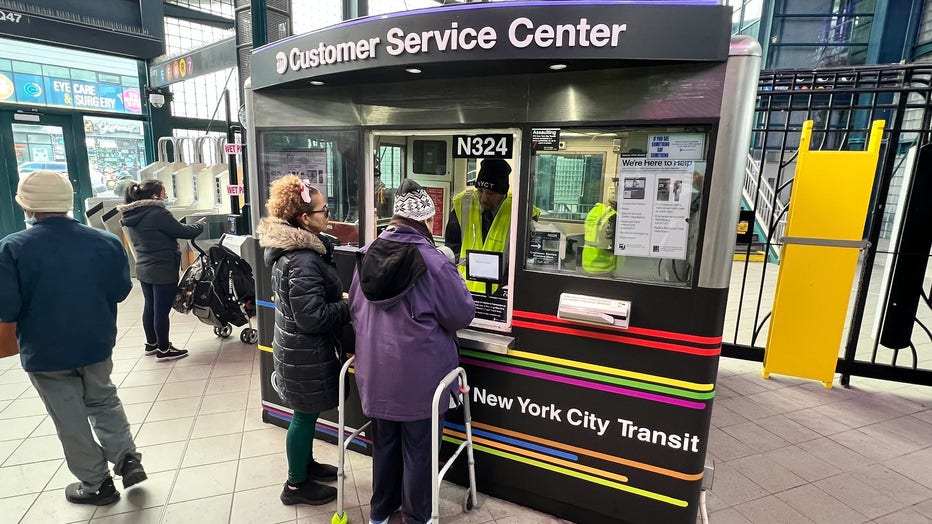 MTA officials on Tuesday, Mar 28, 2023 announce the opening of more Customer Service Centers.
Keeping agents safe
At the MTA's monthly board meeting, officials were grilled about how they plan to keep agents safe, considering transit crime has jumped more than 53% over the past two years, according to the NYPD.
"They'll be issued all phones, for example, so if they have to report an issue that they see in the station, they'll be able to reach our rail control center or police if they need to report something significant or urgent," Davey added.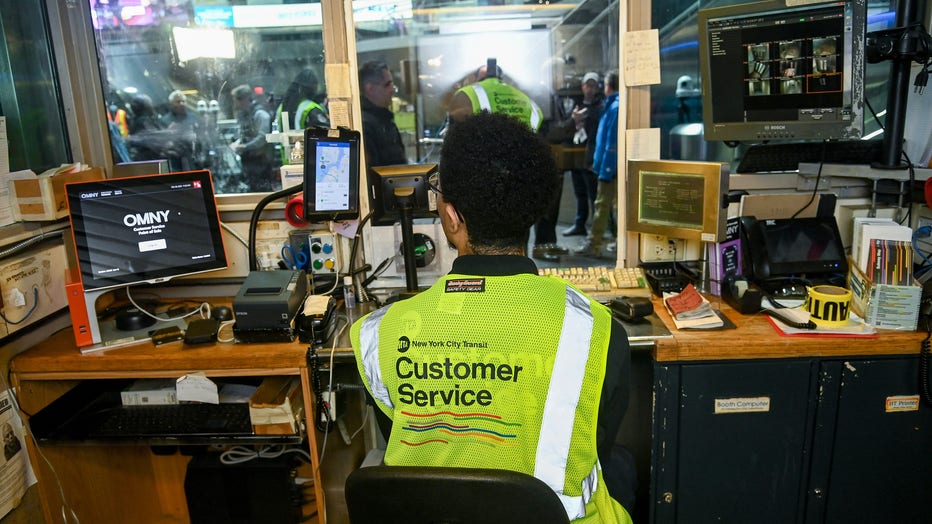 MTA officials announce the opening of more Customer Service Centers.
New Customer Service Centers
In addition, the MTA announced three more Customer Service Centers will open in the subway, located at Fulton Street in Manhattan, Myrtyle-Wyckoff Avenues in Brooklyn and 74th St.—Jackson Heights—Roosevelt Avenue in Queens. 
Station agents working at Customer Service Centers will assist customers with the switch to OMNY, along with finding their way through the transit system.