NYC migrant crisis: State lawmakers pitch tax hike
NEW YORK CITY - "I would absolutely be over the moon if they call back a special session to raise taxes on the rich," Sen. Jabari Brisport said.
Brisport, as well as 19 other Democratic socialist lawmakers, all wrote a letter blasting the city and state's response to the migrant crisis.
The letter outlines numerous ways the city, state and federal government can all step up to provide resources.
Will New Yorkers see a tax increase?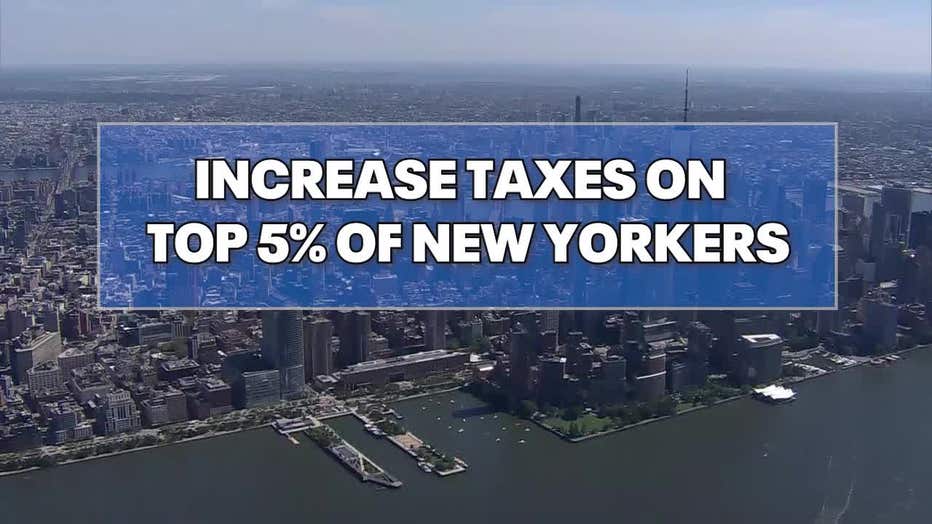 One proposal on the state level is to increase taxes on the top 5% of New Yorkers to help pay for homeless and migrant services.
"New York is the most unequal state with the most billionaires in it, and they do not pay what they owe to the rest of us in New York," Brisport said. "So raising their taxes to fund social services for all New Yorkers."
What do other proposals include?
Some other proposals include expanding the right to shelter mandate so that every county in New York is required to house migrants, and using the economic uncertainties fund, which has currently amassed over $13 billion.
Brisport said he would be supportive of a special session that would call lawmakers back to Albany to deal with the crisis, a move that so far, legislative leaders are not jumping on.
"I think that if we don't put forth a positive vision, then the people who want to divide us will create a strong narrative and those elections, people who will start to point at asylum seekers and saying you know, it's them versus us or other ways to divide," Brisport said.
Meanwhile, the upstate/downstate battle over migrants continues.
The city is still locked in a legal battle with Rockland, Orange, Onondaga and Dutchess counties for issuing executive orders that block migrants from living in their communities.
The counties, in turn, are suing the city for trying to resettle migrants in their area.
Local elected officials said Monday they introduced a lawsuit against a property owner who was allegedly found to be hosting more than 30 migrants in their home, claiming it goes against Rockland counties' status as a non-sanctuary county.
"There needs to be accountability and there needs to be a reckoning here, and people need to wake up and work together to solve the crisis," Congressman Mike Lawler said. "And it starts with securing our border and stopping this massive influx.
Meanwhile, a bipartisan group of lawmakers is introducing a lawsuit to stop the Floyd Bennett Field from being used to house migrants, saying it does not have the adequate resources needed to house thousands of migrants.
The feds just officially signed a lease with the city on Friday, giving them the green light to use this site.