NYC heat wave: Sweltering conditions remain ahead of weekend storm threat
NEW YORK CITY - The tri-state area saw its first heat wave of 2023, and temperatures are expected to remain hot and humid Friday ahead of the weekend.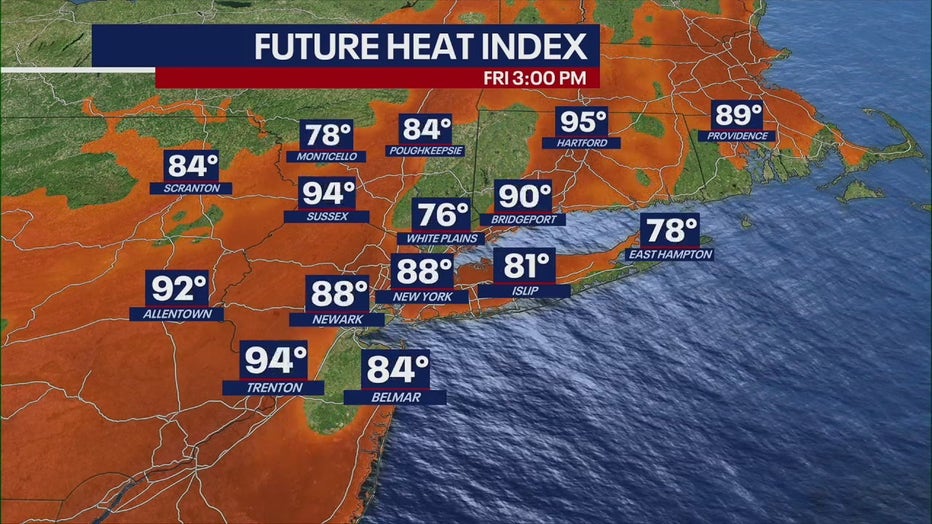 NYC weekend forecast
Friday is expected to see the chance for afternoon storms. Temperatures will be in the high-80s.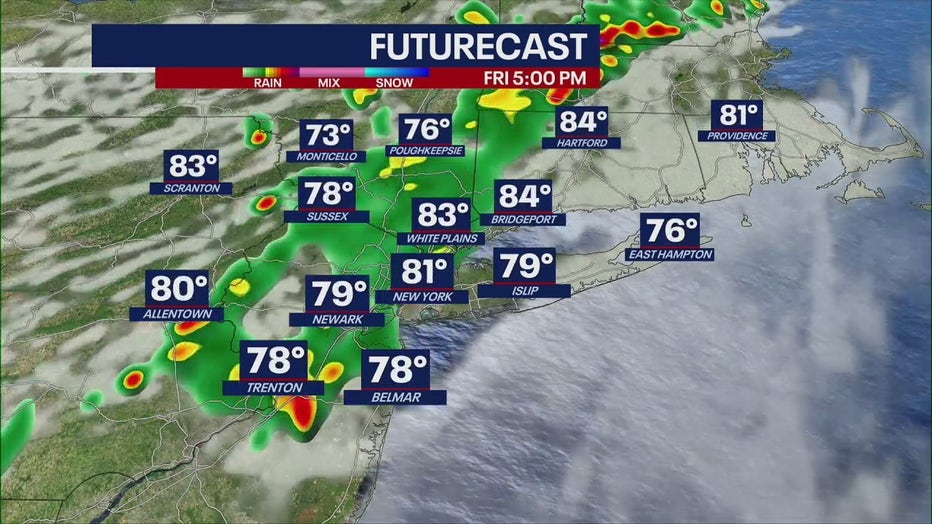 Saturday will see the chance for some on and off showers and thunderstorms throughout the day. Highs will be in the mid-80s, with lows in the mid-70s.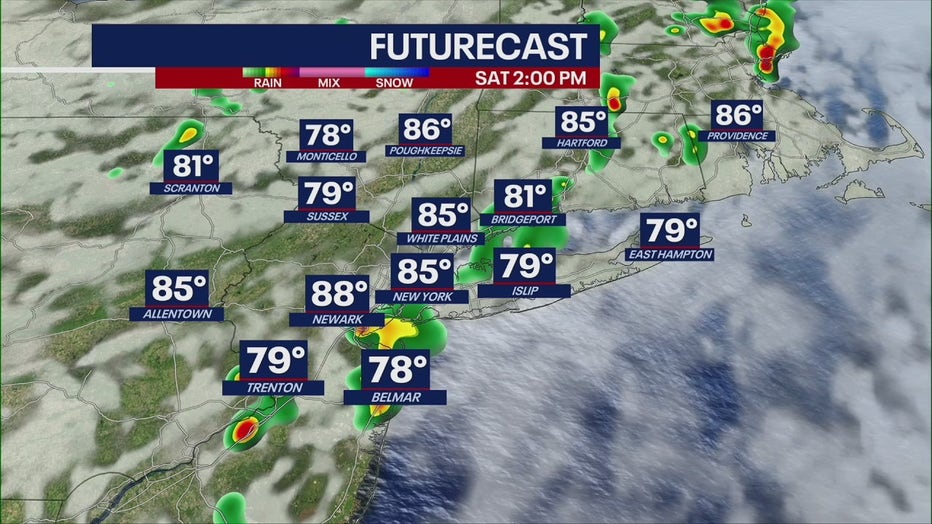 Sunday should see a similar threat. Highs will be in the low-80s, with lows in the low-70s.