NYC crime: 23-year-old woman punched, choked on Brooklyn subway
BROOKLYN - The NYPD is searching for a man accused of punching and choking a 23-year-old woman on a subway in Brooklyn. 
The incident happened Friday, Aug. 25 around 11:30 p.m. at the Utica Avenue subway station in the Crown Heights section.
According to police, the victim was riding a southbound Q train when she was approached by an unknown individual who attempted to talk to her, unsuccessfully. 
The individual then allegedly punched the victim in the face and choked her, police said. She suffered minor injuries and sought medical attention by private means. 
The man was last seen fleeing the Kingston-Throop Avenue subway station. 
The individual is described as a man, around 5'7" tall and 150 pounds, with a dark complexion and slim build with stud earrings on both ears.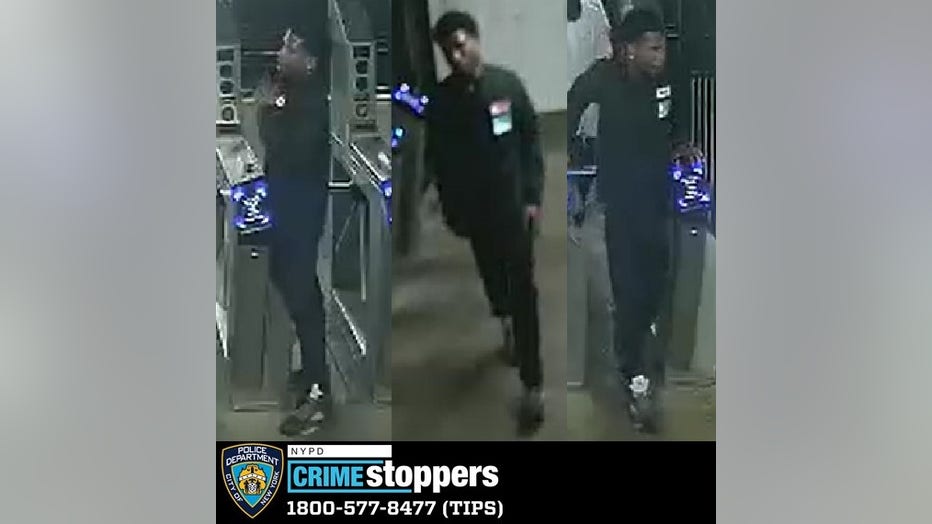 He was last seen wearing a black sweatshirt, black pants and black sneakers. 
Anyone with information is asked to call the NYPD's Crime Stoppers Hotline at 1-800-577-TIPS (8477).