NY golfer charged with animal cruelty after beating a goose to death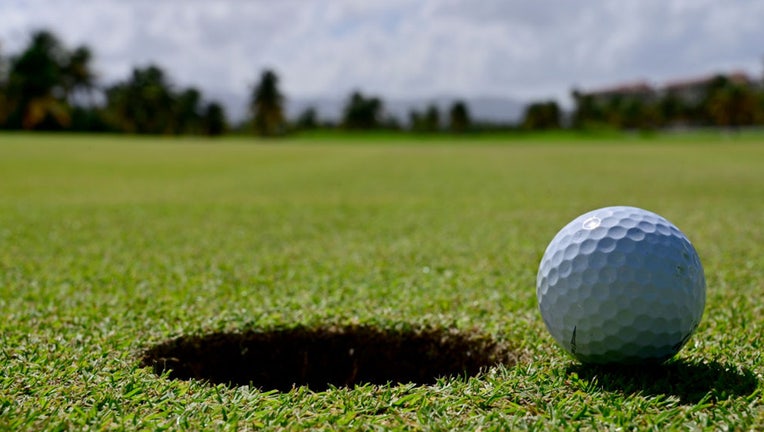 article
NEW YORK - A golfer was arrested and accused of beating a goose to death with a golf club at a New York course in a misguided attempt to put it out of its misery, a county official said Wednesday.
Witnesses say the man decided to kill the Canada goose after it was struck with a golf ball last week at the Putnam County Golf Course in Mahopac, said Ken Ross, chief of the county's Society for the Prevention of Cruelty to Animals. He said a veterinarian who examined the animal's remains said it would've likely survived the ball strike and was probably just dazed.
Officers from the SPCA's law enforcement division and the state Department of Environmental Conservation police responded to the call from the golf course on Friday, Ross said.
RELATED: South Carolina woman dies after alligator attack near golf course
Witnesses told officers that "one of the golfers allegedly went over to the goose and made comments that he was going to put it out of its misery" after the ball smacked into the bird, Ross said.
The man beat the goose in a way that "almost looked like he was chopping wood," Ross said. The golfer walked away, turned and saw the goose was still moving, then went back and delivered a killing blow, the SPCA chief said.
RELATED: 'It was surreal': Helicopter pilot recalls covering O.J. Simpson car chase
"The issue that arises is that none of the individuals were veterinarians," Ross said. "None of the individuals knew the extent of the injuries to the goose."
Instead of killing the goose, he said the golfer could have called the police, or wrapped it in a towel and taken it to a vet.
The golfer was charged with overdriving, torturing and injuring animals, a Class A misdemeanor. He will be arraigned Sept. 12.
Officers took the goose's carcass to a veterinarian, who said the bird's chest was swollen from the original strike by a golf ball but the injury would not have killed it, Ross said.
"The wings were fine, the legs were fine, so the goose was probably stunned and struggling to deal with that," he said.
X-rays showed the goose's head had been separated from the spine by the force of the golf club. After learning that, Ross said, the officers decided the golfer should be put under arrest.
Associated Press contributed to this report.