Novavax says combo flu and COVID-19 vaccine showed promise in preclinical study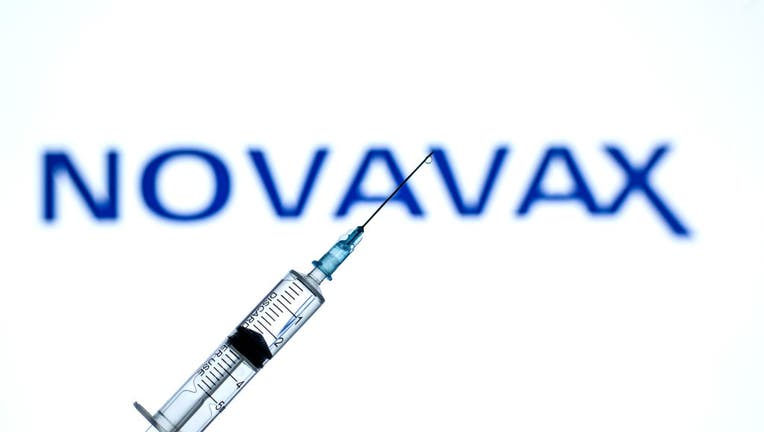 article
Novavax announced Monday it saw promising results in a preclinic study of a test shot that combines a vaccine for the seasonal flu and COVID-19. 

Novavax, a Maryland-based biotechnology company that's also been developing a standalone COVID-19 vaccine, said their combo shot formed a "robust response" to both influenza A and B as well as protected against SARS-CoV-2, the virus that causes COVID-19

"We believe that this novel combination vaccine candidate, which leverages Novavax's technology platform and Matrix-M™ adjuvant, could be an important future tool in the long-term fight against both of these harmful respiratory viruses," said Gregory M. Glenn, M.D., President of Research and Development. 

The burden of influenza in the United States can vary widely by year. The U.S. Centers for Disease Control and Prevention estimates that influenza has resulted in between 9 million – 45 million illnesses, between 140,000 – 810,000 hospitalizations and between 12,000 – 61,000 deaths annually since 2010.

"Despite low rates during the COVID-19 pandemic, influenza remains a significant risk to global public health and the need for versatile, more effective vaccines is as important as ever, including against the flu," Glenn continued.

Flu has virtually disappeared from the U.S. amid the pandemic, with reports coming in at far lower levels than anything seen in decades.

RELATED: Amid COVID-19 pandemic, flu has disappeared in the US

Nationally, "this is the lowest flu season we've had on record," according to a surveillance system that is about 25 years old, said Lynnette Brammer of the CDC.

Experts say that measures put in place to fend off the coronavirus — mask-wearing, social distancing and virtual schooling — were a big factor in preventing a "twindemic," a term coined to describe the possibility of a severe flu season coinciding with the surge in COVID-19 cases. A push to get more people vaccinated against flu probably helped, too, as did fewer people traveling, they say.

Meanwhile, as COVID-19 vaccination efforts continue, hospitalization rates are slowing. The Centers for Disease Control and Prevention said the 7-day moving average for new admissions for COVID-19 patients has been consistently decreasing since April 19. 

As of May 6, the CDC said nearly 150 million American adults have received at least one dose of any of the three approved COVID-19 vaccines in the country, and that nearly 109 million people were fully vaccinated. 
In addition to the combo shot, Novavax has also been developing its standalone COVID-19 vaccine candidate, known as NVX-CoV237. It's a protein-based vaccine made from the genetic sequence of the first strain of the virus.

Protein-based vaccines take longer to develop and differ from the mRNA technology seen in Pfizer-BioNTech's and Moderna's vaccines, which have both been authorized for emergency approval in the United States. Johnson & Johnson's vaccine, the third, uses a disabled adenovirus. 

In preclinical studies, Novavax said its COVID-19 vaccine-induced antibodies provided protection from infection. "It was generally well-tolerated and elicited robust antibody response in Phase 1/2 clinical testing," the company said.

A Phase 3 clinical trial is underway for the shot in the U.S. and Mexico. 

Novavax said its vaccine prevents severe disease and also showed promise protecting against the U.K. and South African variant. 

A trial in the U.K. demonstrated 100% protection against severe disease, efficacy of 96.4% against the original virus strain, 86.3% against the B.1.1.7 variant and 89.7% overall. 

And a trial in South Africa also demonstrated 100% protection against severe disease, though only 48.6% efficacy against that variant.

RELATED: Single test to distinguish COVID-19, flu viruses gets FDA approval

Novavax has applied for authorization of the vaccine to regulators in Europe, the U.S. and the World Health Organization. 

Novavax said clinical studies of their influenza and COVID-19 combination vaccine are expected to begin by the end of the year.

The Associated Press contributed to this report