NJ towns declare water emergency after main break
NEW JERSEY - Officials in Montclair and Glen Ridge in New Jersey have declared a state of emergency due to a major water main break in Nutley last week.
On Oct. 5, the North Jersey District Water Supply Commission experienced a major water main break in a six-foot diameter line, Montclair Mayor Sean Spiller said in a YouTube video announcing the declaration. The break also interrupted service on a nearby four-foot water main.
As a result, residents in Montclair and Glen Ridge are now being asked to stop using water unless it is essential. 
"With the steps we have taken and with your assistance, I am optimistic that we can meet the moment," Spiller said. 
On Monday, the mayor said the township has connected to the Passaic Valley water line. 
"One of the big jobs we've had to do is connect it to the other towns right now but this was huge because we're getting about 2,700 gallons per minute out of this right now," Spiller said. "We think we can turn that up a little bit to maybe get to 3,200 gallons per minute so it's a huge amount of water that should help us stabilize."
The list of prohibited non-essential uses of water in Glen Ridge included watering lawns and outdoor gardens, washing driveways and sidewalks, running partial loads in washing machines and dishwashers and operating non-essential ice machines. 
Get breaking news alerts in the free FOX5NY News app!  |  Sign up for FOX 5 email newsletters
The break has also affected the city of Newark, which warned residents last week that they might experience low water pressure or no water as a result of the break. 
Bloomfield also issued a boil water advisory for the entire township.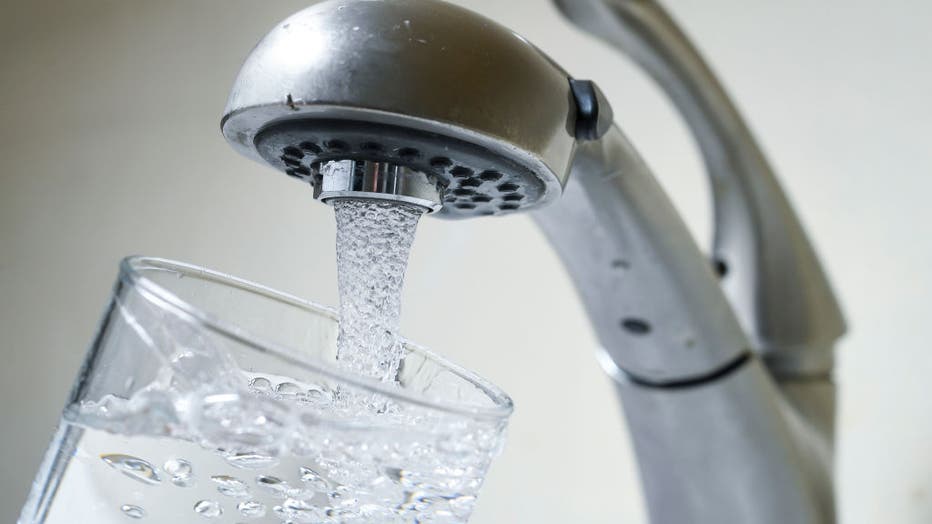 A photo illustration of tap water in a clear glass drinking glass in West Reading, PA Tuesday afternoon June 15, 2021. (Photo by Ben Hasty/MediaNews Group/Reading Eagle via Getty Images)