NJ reports more coronavirus deaths than NY on Tuesday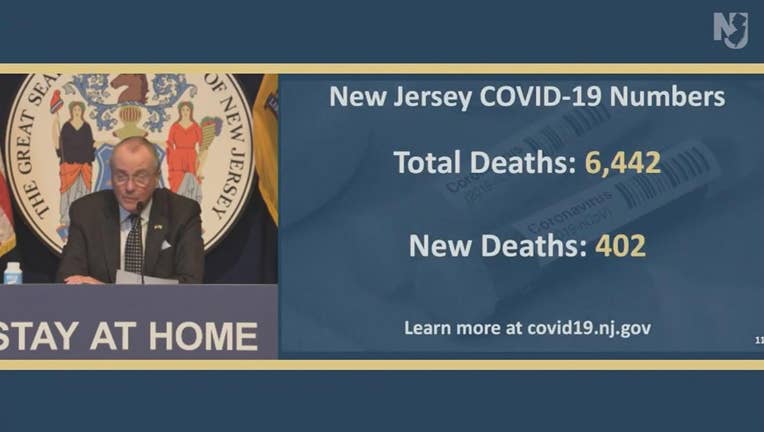 article
NEW YORK - For the first time since the start of the coronavirus outbreak in the tristate area, New Jersey has reported more new deaths than New York.
New Jersey Gov. Phil Murphy said the state had reported 402 new deaths in the past 24 hours. At another news conference earlier in the day, New York Gov. Andrew Cuomo reported 335 deaths had been recorded in the state in the past 24 hours.
While the numbers in New Jersey were higher for the day, New York has seen a much higher number of cases and death overall. Murphy noted that the new data don't mean that exact number of people died in one day, though.
"This is not a one-day total of 402. We expected that more deaths which occurred over the weekend just had yet to be counted," he said. "Now they have."
New York has reported 22,668 deaths since the start of the outbreak in late February.  New Jersey has reported 6,442.
On Monday, Murphy announced that a stay-at-home order would stay in place indefinitely in New Jersey because of the coronavirus outbreak.
"Maintaining our social distancing isn't just about getting us to the point where we can begin our restart – it's about saving lives," the governor said. "That's our end goal – to save lives."