New York, New Jersey and Connecticut laws that take effect in 2023
NEW YORK - Several new laws in New York, New Jersey and Connecticut take effect in 2023, from gun control to minimum wage increases. Here is a look at some of them that will impact your life beginning in 2023.
Minimum Wage (New York and New Jersey)
New York State will continue with the $15.00 minimum hourly wage phase-in for upstate counties on Dec. 31. Workers outside of New York City, Long Island, and Westchester County will see an increase by $1.00 per hour, from $13.20 to $14.20. New Jersey's minimum wage will increase by $1.13 to $14.13 per hour. 
RELATED: These US states are raising minimum wage in 2023, with 4 above $15
Robocalls (New York)
A new law requires telemarketers to give customers the option to be added to the company's do-not-call list at the outset of certain telemarketing calls, right after the telemarketer's name and solicitor's name are provided. Under existing law, telemarketers were required to inform consumers they could be added to the do-not-call list, but the option often wasn't offered until the end of the call.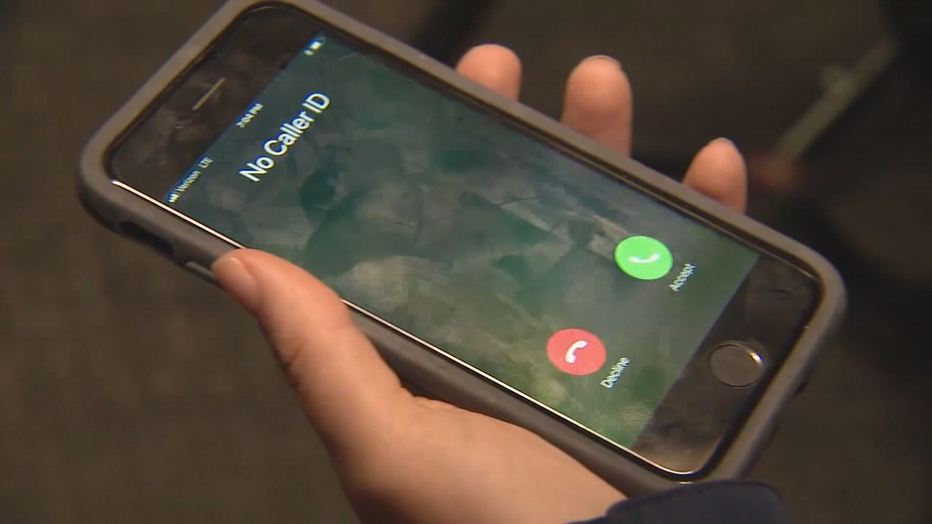 RELATED: Robocalls have increased by millions in recent months
Paid Sick Leave (New York)
A new law adds siblings to the definition of "family member" for the purposes of paid family leave. The new law will allow employees to get up to 67% of their normal salary for up to 12 weeks to care for a sister or brother.
Airports (New York)
A new law will require certain airports to provide a space for breastfeeding people away from public view.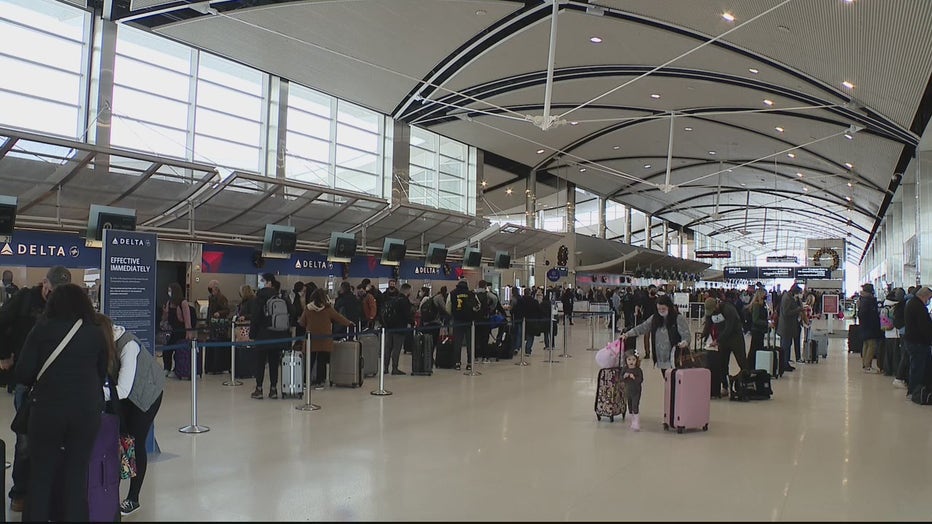 Pedestrian, Bicyclist Safety (New York)
A new law requires new drivers to learn about pedestrian and bicyclist safety awareness as a component of the pre-licensing exam and as a prerequisite for obtaining a license to operate a vehicle.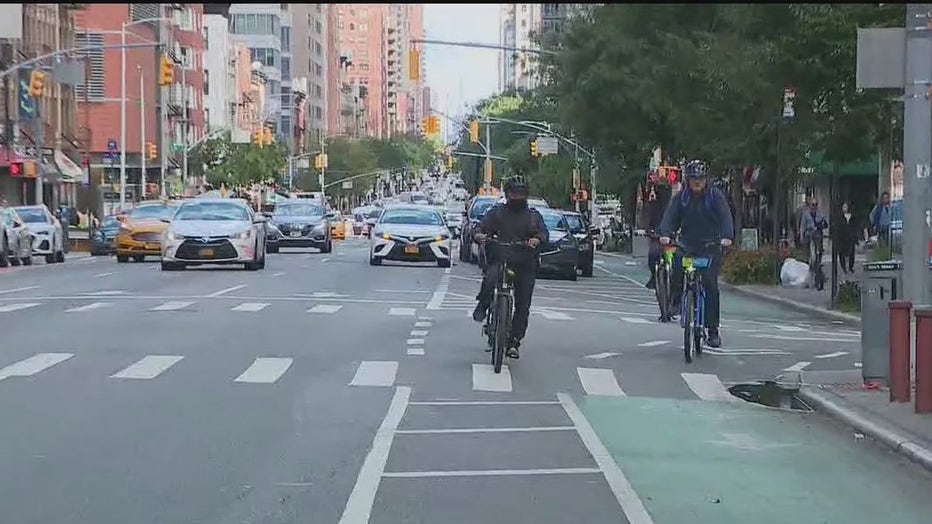 College Sports (New York)
A new law allows New York's college athletes to make money from endorsements without the fear of losing scholarships or eligibility. It allows student-athletes to receive compensation, including for the use of their name, image, or likeness. They can also seek professional representation.
Voting Reform (New York)
A new law will protect New Yorkers' right to vote and improve the voting process. It requires the counting and canvassing of affidavit ballots cast by eligible voters who appear at the wrong polling place, as long as they are voting in the correct county and assembly district.
Nursing Homes (New York)
A new law will require residential health care facilities to swiftly update residents as well as their family members and guardians when an infection is detected within the facility. It also requires nursing homes to have a plan in place to accommodate exposed or infected residents to stop the spread of the infection.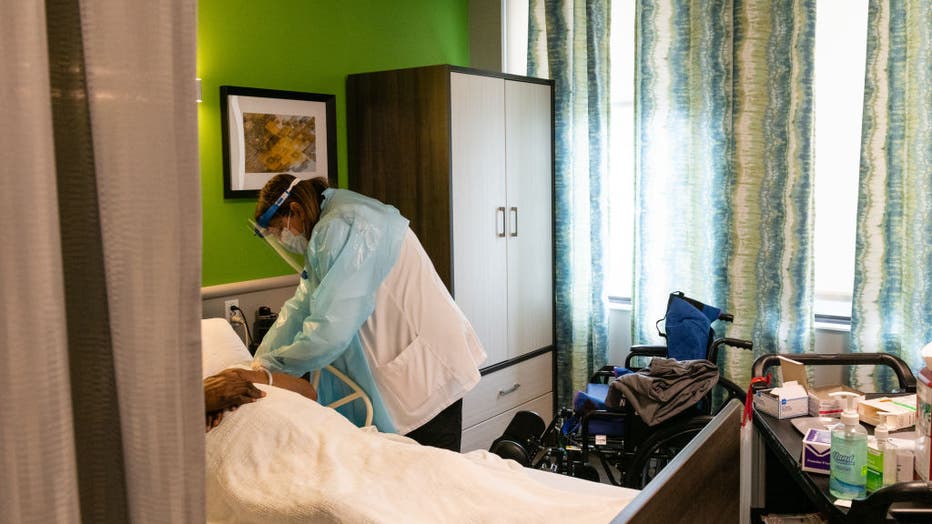 A pharmacist administers a dose of the Pfizer-BioNTech Covid-19 vaccine to a resident of the Brooklyn Center for Rehabilitation and Healthcare nursing home in the Brooklyn borough of New York, U.S., on Tuesday, Jan. 5, 2021. The U.S. Food and Drug Ad
Pay Transparency (New York)
A new law establishes a statewide pay transparency law,  requiring employers to list salary ranges for all advertised jobs and promotions.
Higher Auto Insurance (New Jersey)
As many as one million New Jersey drivers will be paying about $125 more a year for their auto insurance after Gov. Phil Murphy signed a law that increases the minimum amount of liability insurance drivers need to have.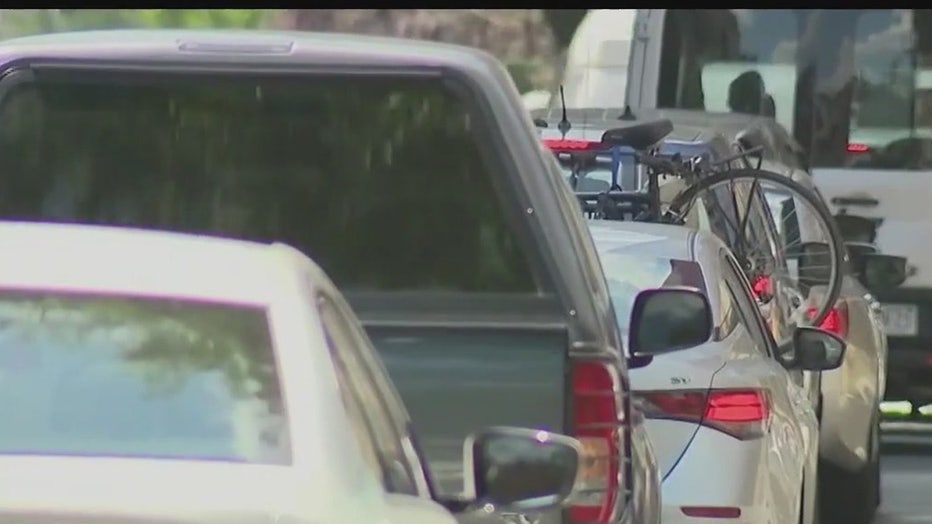 Gun Control (New Jersey)
The law restricts concealed-carry guns, barring people from having the weapons in sensitive places, such as schools, courthouses and bars. But it's being challenged in court by some gun rights groups that claim its unconstitutional. In addition, gun owners are required to register firearms purchased out of state. Ammunition manufacturers and dealers are also required to keep a detailed electronic record of handgun ammunition sales and report them to state police.
Voter Privacy (New Jersey)
The new law will require polling stations to have privacy sleeves for the printed ballot. It also lets registered voters update their name and address online.
Teen Work Hours (New Jersey)
A new law will let teens ages 16 and 17 work up to 50 hours per week during the summer. That number is up from 40 hours. It also clarifies the hours of the day that teens ages 14 and 15 are allowed to work, and streamlines the process of teens getting their working papers.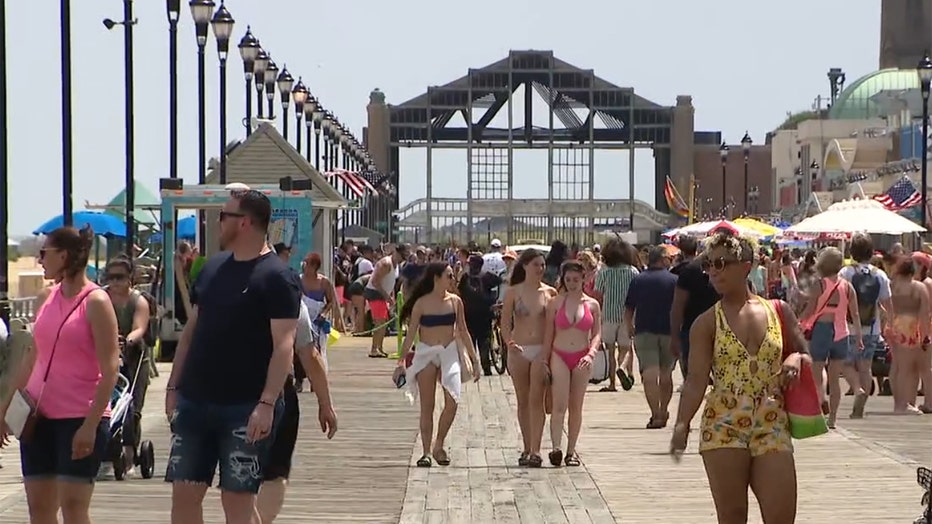 Crowds on the boardwalk in Asbury Park, N.J., Friday, June 17, 2022. (FOX 5 NY Image)
Active Shooter Plans (New Jersey)
A new law requires certain houses of worship, movie theaters and sports venues to set up emergency plans with local law enforcement and other first responders in the event of a mass shooting. It applies to places of worship capable of seating over 500 people, movie theaters with over 1,000 seats and sports and entertainment facilities with seating of over 5,000 people.
Unemployment Benefits (New Jersey)
A new law designed to help out-of-work New Jersey residents get unemployment benefits quicker. The measure extends the timeframe for appeals and increasing fines on employers who don't give the state information about claims. It also extends the timeframe for residents to appeal a change in their benefits to 21 days.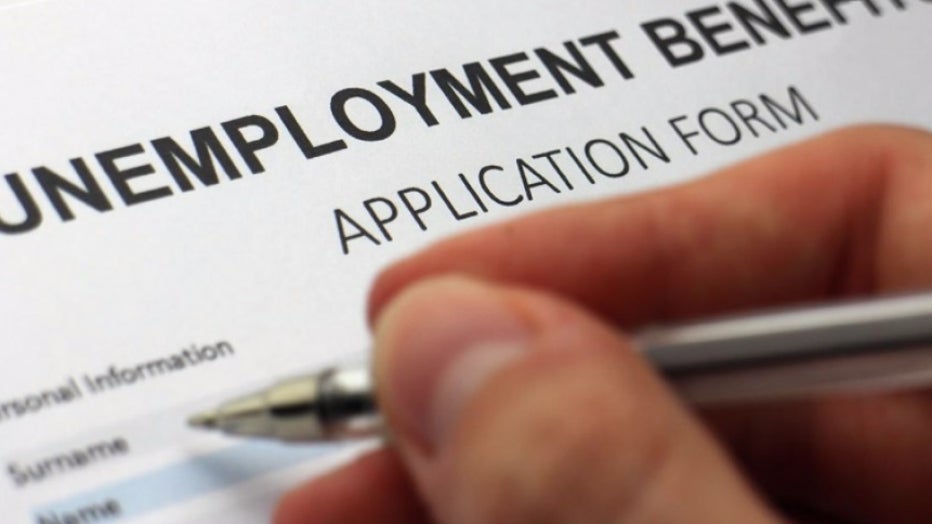 A person fills out an unemployment benefits application.
Truck Tax (Connecticut)
A truck tax goes into effect, imposed on certain heavy carriers. It's expected to generate $90 million each year for transportation improvements in the state.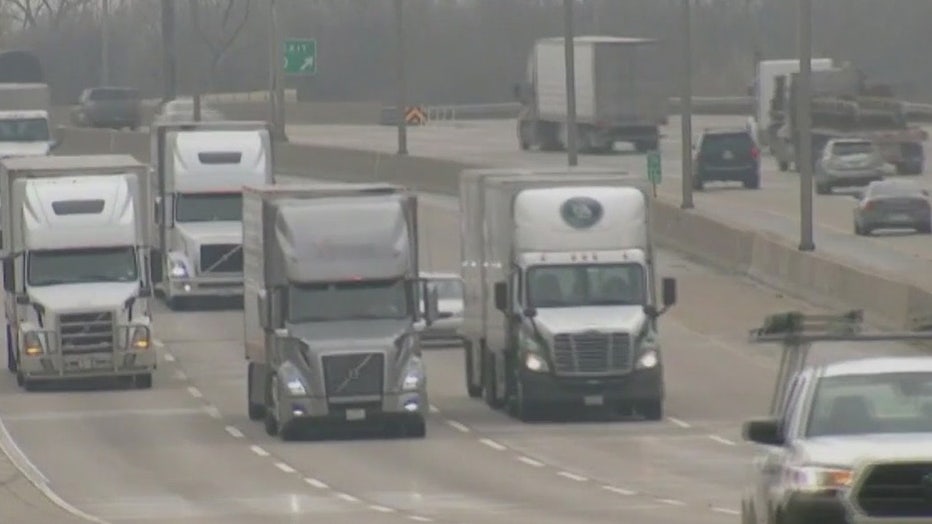 Cannabis (Connecticut)
Residents with cannabis possession and certain low-level offenses will have their records cleared.