New York City St. Patrick's Day Parade denies reports of cancellation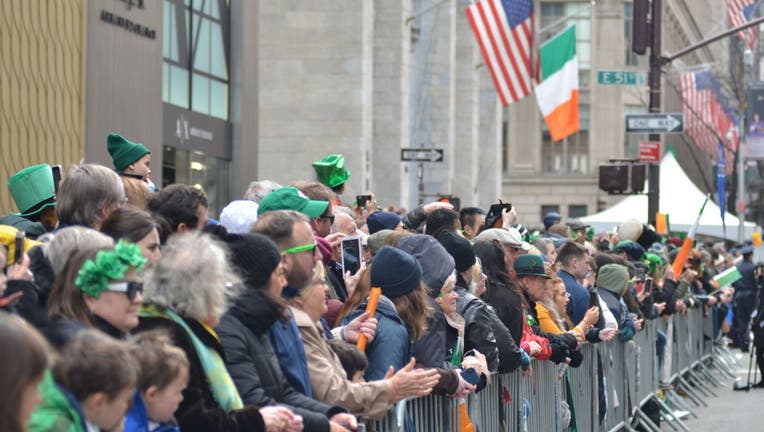 article
NEW YORK - UPDATE:  Organizers have canceled the parade.
Original story below:
-----
The organizers of the 2020 New York City St. Patrick's Day Parade are denying reports that the famous celebration has been canceled due to the novel coronavirus outbreak.
"At this point in time contrary to the media outlets and social media no decision has been made to cancel the NYC St Patricks [sic] Day Parade," the parade Twitter account tweeted at 4:42 p.m. Wednesday.
Several media outlets reported that the parade, which has been held every year since 1762 (the organizers say), had been called off, citing other "reports."
The parade draws about 2 million participants and spectators, making it the largest St. Patrick's Day celebration in the world—even bigger than any parade in Ireland.
Gov. Andrew Cuomo told reporters on Wednesday that health experts are recommending canceling the parade.
"If you listen to the experts, they would say you should not be having a St. Patrick's Day convening at this time, which I believe makes sense," Cuomo said.
Later Wednesday evening, City Council Speaker Corey Johnson called for the parade to be canceled, calling it an "unnecessary risk" because it would bring large crowds into close contact.
"I have been speaking to leading public health care experts and I believe that we are now at a point where it is necessary to create limits on non-essential large gatherings. Other cities and states around the country are taking this responsible step. New York City should as well," Johnson said in a statement. "I am not calling for New York City to be shut down. This is a balancing act. Children should continue going to school. The subways should remain in operation. Healthy New Yorkers should continue working, shopping at local businesses and taking part in city life."