NASA team holds 1st public meeting on UFO study ahead of final report
A NASA team formed to study unidentified anomalous phenomena (UAPs) – or more commonly referred to as UFOs – held its first public meeting on Wednesday ahead of an expected report later this year.
UAPs are defined as observations of events in the sky that cannot be identified as aircraft or known natural phenomena. 
The study team, first announced last year, is made up of 16 experts across a diverse field, including those in astrophysics, astrobiology, engineering and even retired astronaut Scott Kelly, the first American to spend nearly a year in space.
Over the course of nine months, the team is looking at what unclassified information is available on the subject and how much more is needed to understand what's going on in the sky.
The panel is due to publish its final report by the end of July
The purpose of Wednesday's four-hour public meeting, which was livestreamed on the space agency's website, was to hold final deliberations before the agency's independent study team publishes that report, NASA said.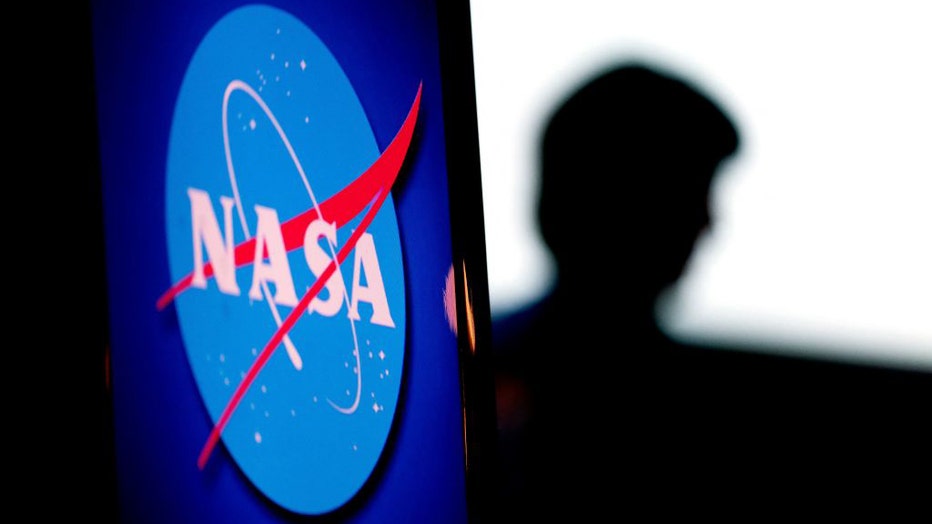 FILE - The silhouette of a NASA employee is seen past the NASA logo in the Webb Auditorium at NASA headquarters in Washington, DC, on June 7, 2022. (Photo by STEFANI REYNOLDS/AFP via Getty Images)
Several committee members have been subjected to "online abuse" for serving on the team, which detracts from the scientific process, said NASA's Dan Evans, adding that NASA security is dealing with it.
"It's precisely this rigorous, evidence-based approach that allows one to separate the fact from fiction," Evans said.
No secret military data are included in the NASA team's research, such as anything surrounding the suspected spy balloons from China spotted flying over the U.S. earlier this year.
The meeting was held at NASA headquarters in Washington with the public taking part remotely.
The NASA UAP study is also different from the Defense Department's investigation and study of UAPs. However, both underscore the growing acceptance among scientists and government officials in the study of UFOs.
"The limited number of observations of UAPs currently makes it difficult to draw scientific conclusions about the nature of such events," NASA said when it announced its study team last year. "Unidentified phenomena in the atmosphere are of interest for both national security and air safety."
It added: "There is no evidence UAPs are extra-terrestrial in origin."
Meanwhile, Sean Kirkpatrick, director of the Pentagon's newly-formed All-domain Anomaly Resolution Office (AARO), testified earlier this year in only the second public hearing in which lawmakers have openly discussed UFOs in the last 50 years. 
Kirkpatrick said officials were examining more than 650 potential sightings, and about half of them appeared to be especially interesting and anomalous.
RELATED: NASA accepting proposals to build next lunar rover to explore moon
This story was reported from Cincinnati. The Associated Press contributed.