NASA launching free streaming service this year
NASA is entering the streaming arena with the announcement of its new service. 
NASA+ is a new free on-demand streaming service on its app scheduled for release later this year.  This new platform lets users access live coverage, video programs, and original series.
RELATED: NASA loses, regains contact with Voyager 2 probe after sending wrong command
Users can easily access the service through the NASA App on iOS and Android mobile and tablet devices and streaming media players like Roku, Apple TV, and Fire TV, the agency said in a release. 
In addition to the streaming platform, the agency is updating its two websites nasa.gov and science.nasa.gov.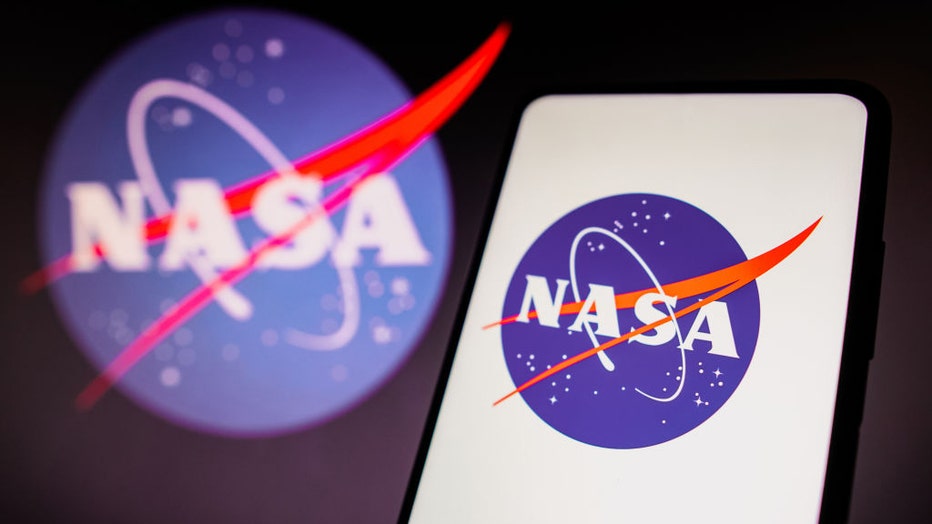 In this photo illustration, the NASA logo is displayed on a smartphone screen. (Photo Illustration by Rafael Henrique/SOPA Images/LightRocket via Getty Images)
While NASA improves the sites, they're allowing visitors to provide feedback. 
RELATED: NASA debuts new Axiom spacesuit for Artemis III mission to the moon
"We're putting space on demand and at your fingertips with NASA's new streaming platform," Marc Etkind, associate administrator for the Office of Communications at NASA, said in a release. "Transforming our digital presence will help us better tell the stories of how NASA explores the unknown in air and space, inspires through discovery, and innovates for the benefit of humanity."
NASA has not provided an official date for when the new streaming service will launch.
This story was reported from Washington, D.C.