MTA worker beaten in unprovoked attack on subway platform
BRONX, N.Y. - An MTA worker was beaten in an unprovoked subway attack last week in the Bronx. 
The MTA worker was standing on the platform in full uniform, so it was clear he worked for the MTA. He said out of nowhere a man came up from behind him and punched him in the head and the face.   

Subway station agent Baboo Singh is 74 years old. 
FOX 5 NY's Linda Schmidt shows us the bruising around his eye and forehead, but this is what he looked like last week after a man beat him in an unprovoked attack. 
"I suffered a fractured nose, a fractured facial bone and swelling all around my head," Singh said.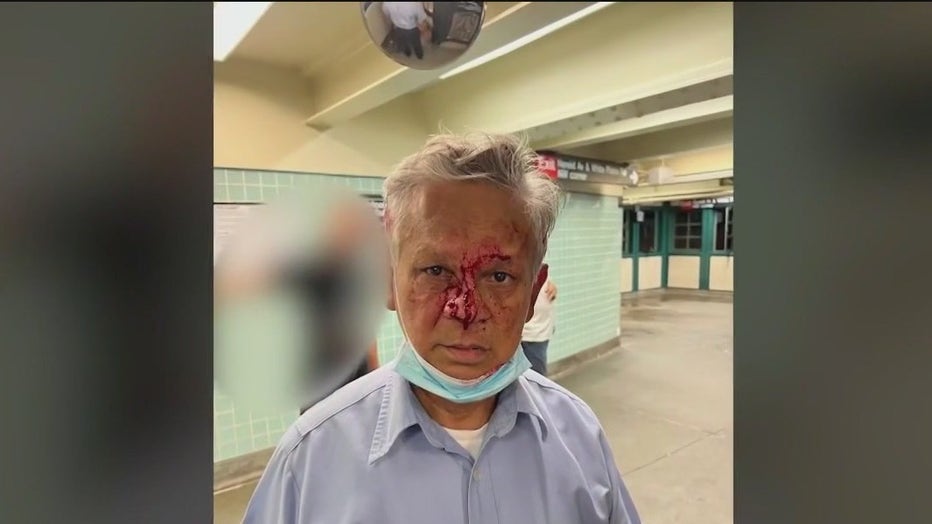 Singh was on the platform at the Nereid Avenue station in the Wakefield section of the Bronx on his way to work. It was about 9:15 at night and he was wearing his MTA uniform.  
"We're sick and tired of our members keep getting beaten up every day," Richard Davis, Pesident of TWU Local 100 said.  
The union, which represents MTA subway and bus workers, says so far this year assaults are up 70% on subway workers over the same time period last year.  
The NYPD says the man who attacked Mister Singh has 18 prior arrests including assault and robbery.   
"We need that these people understand out there that they put hands on MTA workers that there are consequences to the full extent of the law and we want it now," Robert Kelley, Vice President of the Stations Department with TWU Local 100 said. 
Mister Singh has worked for the MTA for 27 years. The suspect is now under arrest. MTA Chair Janno Lieber is calling for the toughest penalty possible.