MTA worker, 68, struck in head with broomstick in Bronx subway
THE BRONX - The NYPD is searching for a group of women accused of punching and striking a 68-year-old MTA employee in the head with a broomstick at a Bronx subway station.
It happened Sunday, April 16 around 8:15 a.m. on the platform of the Wakefield-241st Street subway station.
According to police, the employee became engaged in a dispute with the three suspects when one of them allegedly struck the victim in the head with a broomstick, while the other two punched him.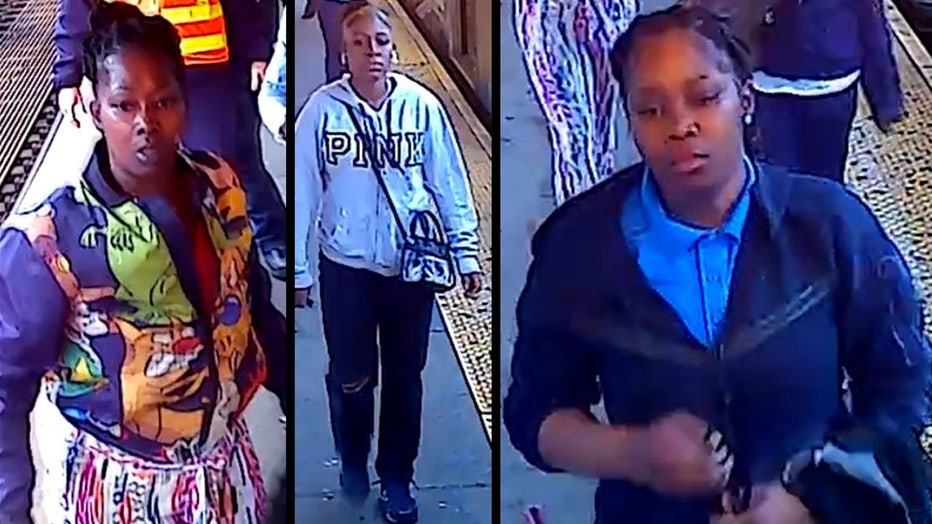 Surveillance photos of the women wanted by police. (NYPD)
The suspects then fled out of the subway station to parts unknown. 
The victim was treated on scene for a laceration to the head. 
Anyone with information is asked to call the NYPD's Crime Stoppers Hotline at 1-800-577-TIPS (8477).