MTA lays out 20-year improvement plan to rebuild, expand NYC system
NEW YORK CITY - The MTA has released a 20-year needs assessment aiming to rebuild, improve and expand the century-old system.
The agency identified three driving factors:
Aging infrastructure
Climate change
Ever-evolving needs of riders.
The plan was released the same day a man was injured by falling debris at Herald Square Station.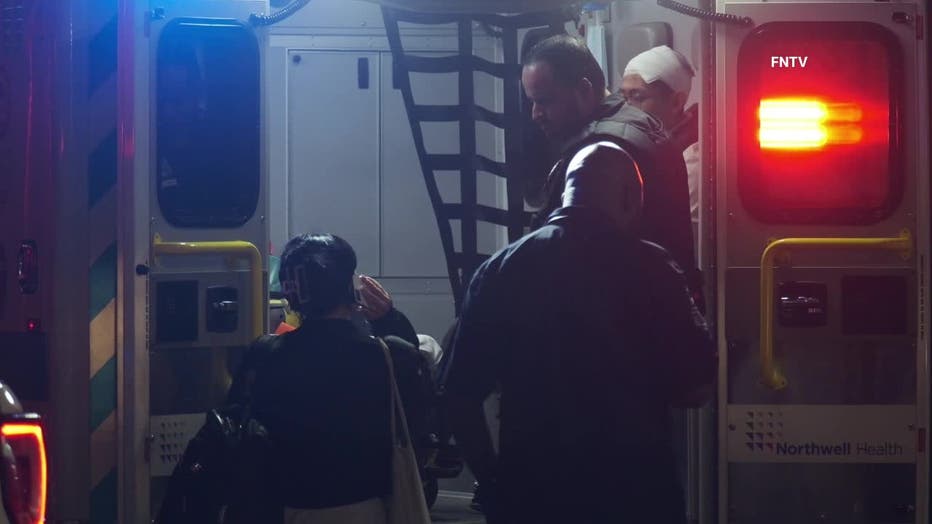 Police responded to a 911 call Wednesday around 11:50 p.m. for reports of a man being hit in the head with a rock.
Investigators later found he was struck by falling debris from a ceiling near the entrance. He's in stable condition.
What do the improvements include?
The MTA plans to make improvements to thousands of railcars, buses, miles of track and more.
The agency will also replace antiquated signals, switches and interlockings, instal modern signals across 80% of the subway system, make 95% of commuter rail stations accessible by 2045, and ensure the system is ready for all kinds of extreme weather.
A section of the Prospect Expressway is closed during high water. (Photo by Spencer Platt/Getty Images)
Officials neglected to provide an exact price tag, but went into more detail about where the money will come from, and noted that congestion pricing will only foot part of the bill.
"Our capital programs have always been composed of contributions, support from a lot of different sources. There is MTA bonding capacity, MTA debt, but we always make sure we have support from the governor and the state legislature, the city plays a major role, and the federal government," Jamie Torres-Springer, president of MTA Construction and Development, explained at a press conference.
The MTA faces a $3 billion budget shortfall by 2025.