Migrant family's journey from Kabul to U.S. asylum
NEW YORK - August 15, 2021, is the day that will forever be engraved in Atta's mind. It's when Kabul collapsed and the Taliban took over following the withdrawal of U.S. troops from Afghanistan.  
The father of six decided to flee. His family belongs to the Hazara ethnic minority in Afghanistan, which historically has faced violence and discrimination.  
After months of hiding, Atta began planning his family's escape from Afghanistan and journey to the U.S. The father says it was not an easy decision to leave everything they've known behind.  
Atta has a master's degree and was an established civil engineer before fleeing. 
Their journey took them through South America and the jungles of Panama. After 32 days of crossing the treacherous terrain, they arrived at the U.S. southern border and then took a flight from San Diego to NYC. The family has been staying at the Roosevelt Hotel for a few months.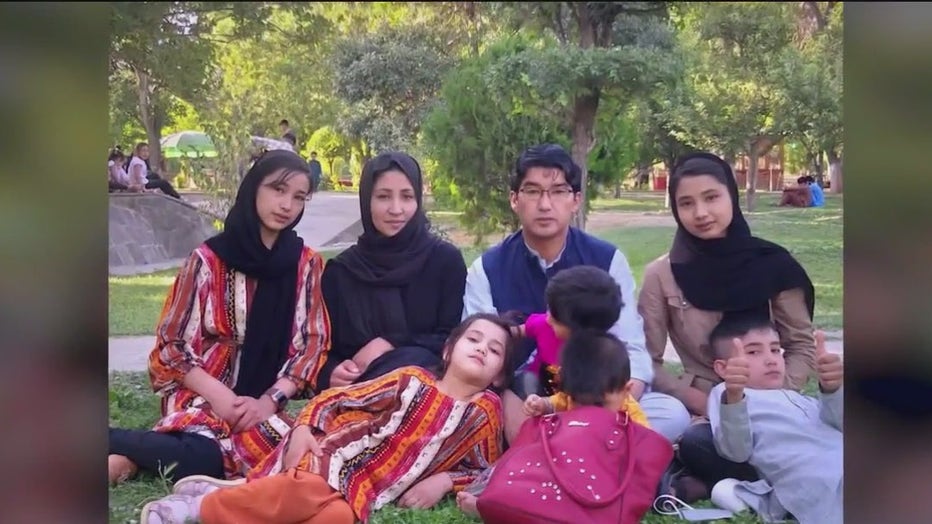 Atta's two eldest daughters, Zahra and Aqdas, have wasted no time since arriving. The two have enrolled in GED classes and have their eyes set on college.  
"I would like to be a doctor. Living in Afghanistan is so difficult for girls and women…now in the U.S. we have the freedom for an education," offered Zahra. 
Project Rousseau, a non-profit organization, has been guiding them and is representing the family in their asylum case.  
"Their claim to asylum is very powerful and compelling. In order to qualify for asylum you need to have a well-founded fear if you were to return to your home country, based on race, nationality, political opinion, and social group," explained Andrew Heinrich, the founder and executive director at Project Rousseau. "You need only one of the five. This family literally has all five."
This week, the family officially submitted their asylum application. The ceremony symbolically takes place on Ellis Island. Although the journey has been far from easy, the family says they're already making memories in NYC. 
They look forward to continuing to build their new life in the land of opportunity.